We Now Offer An Axonics Trial
A great way to see if Axonics works for you is to test it out for a few days and see how well it may work for you. That's why we offer an Axonics Trial.
The quick procedure is done right here in our offices and doesn't involve any incisions. And best of all, it only takes a few days of using it before you know your results. Axonics therapy is clinically proven and both the therapy and the trial are covered by all insurance carriers.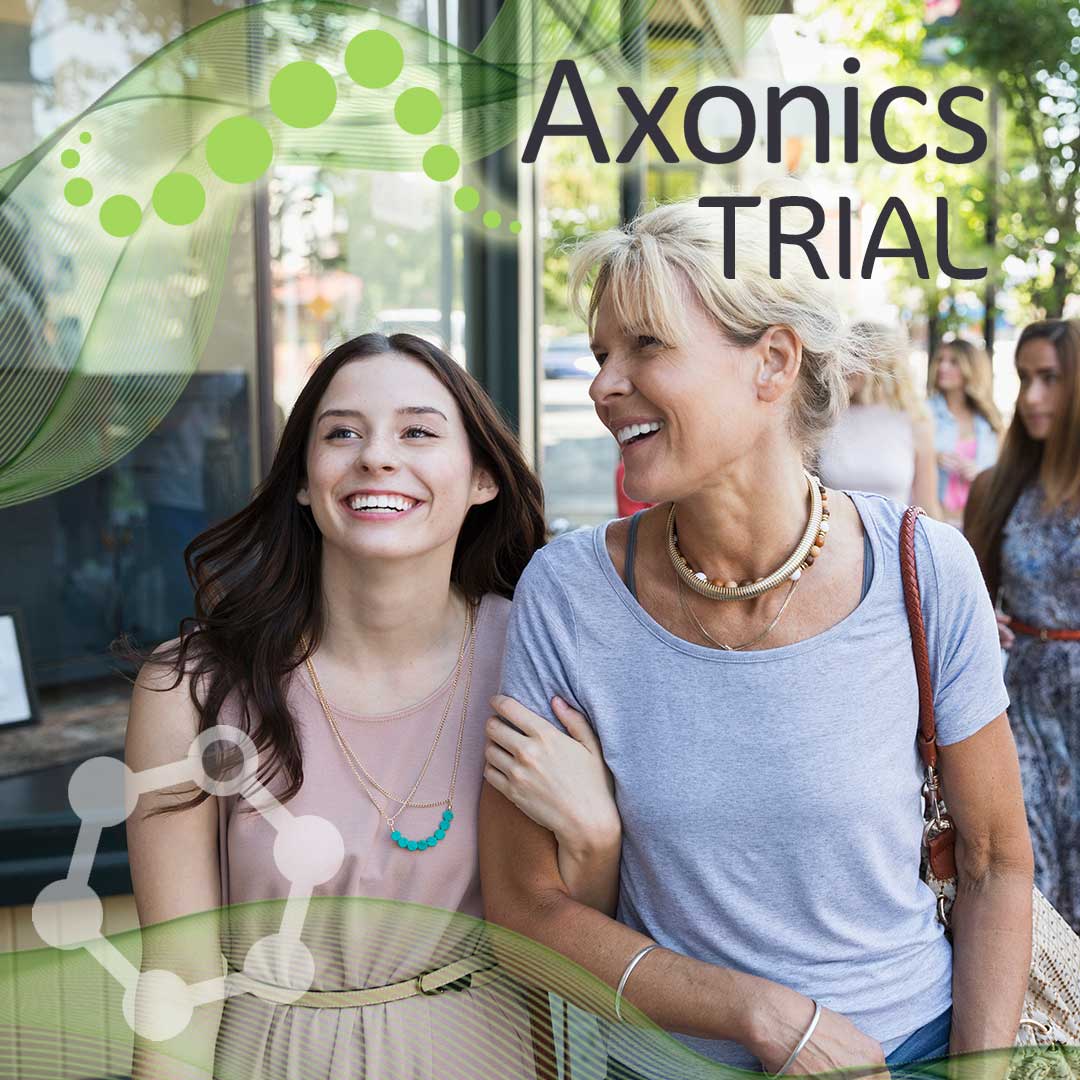 Try Axonics Trial Therapy
If your suffering from OAB symptoms or are on a treatment plan that just isn't what you want to do long term, try out Axonics with this quick Axonics Trial. Contact us today and we will get you in as soon as possible.
Call us today or use the form below to schedule an appointment
Axonics Therapy is a clinically proven solution that provides gentle stimulation to the nerves that control the bladder and bowel, which can restore normal control and result in symptom improvement. It is not a drug. It's a tiny device you barely have to think about and is designed to give you true, lasting relief.
Overactive Bladder Appointments at AUS are in Chicago, Southside Chicago and Northwest Indiana.
Overactive bladder (OAB) treatments are done best with AUS.
Patients have learned the most advanced urology procedures, like Overactive Bladder treatments, are done at AUS. See us if you live in Alsip, Bedford Park, Blue Island, Bridgeview, Burbank, Calumet Park, Chicago Heights, Country Club Hills, Crestwood, Englewood, Glenwood, Harvey, Hickory Hills, Homer Glen, Matteson, Midlothian, Mokena, Oak Lawn, Oak Forest, Olympia Fields, Orland Hills, Park Forest, Roseland, South side, South Holland and Tinley Park. Patients treated successfully at AUS come from Bolingbrook, Brighten Park, Burnham, Burr Ridge, Calumet City, Countryside, Crystal Lawns, Crest Hill, Darien, Dolton, Fairmont, Frankfort, Gage Park, Gillets, Hammond, Hinsdale, Hyde Park, Ingalls Park, Lansing, Lynwood, La Grange, Lemont, Lockport, Munster, Palisades, Richton Park, Riverdale, Romeoville, Sauk Village, South Shore, South Chicago, Westmont, Whiting, Willowbrook and Woodridge.