Homewood, IL Urology Office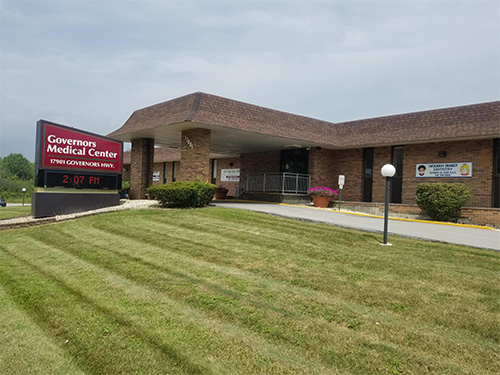 17901 Governors Highway, Suite 102, Homewood, IL 60430
Office Managers: Christina Fabian & Veronica Fernandez
Associated Urological Specialists currently has one convenient Homewood, Illinois urology office location for their patients. It is located on the bottom floor of Governors Medical Center with FREE easy parking in the back side of our building. We also have wheelchair accessible entrances and restrooms.
Physicians
OFFICE HOURS
---
Sunday:  Closed
Monday:  7:30 AM - 5:00 PM
Tuesday:  7:30 AM - 5:00 PM
Wednesday:  7:30 AM - 5:00 PM
Thursday:  7:30 AM - 5:00 PM
Friday:  7:30 AM - 4:00 PM
Saturday:  Closed
Call us or use the button above to schedule an appointment at any of our convenient locations.
---
OUR OFFICE LOCATIONS
---