AUS Prostate Cancer Center of Excellence Ranked 14th in the Nation.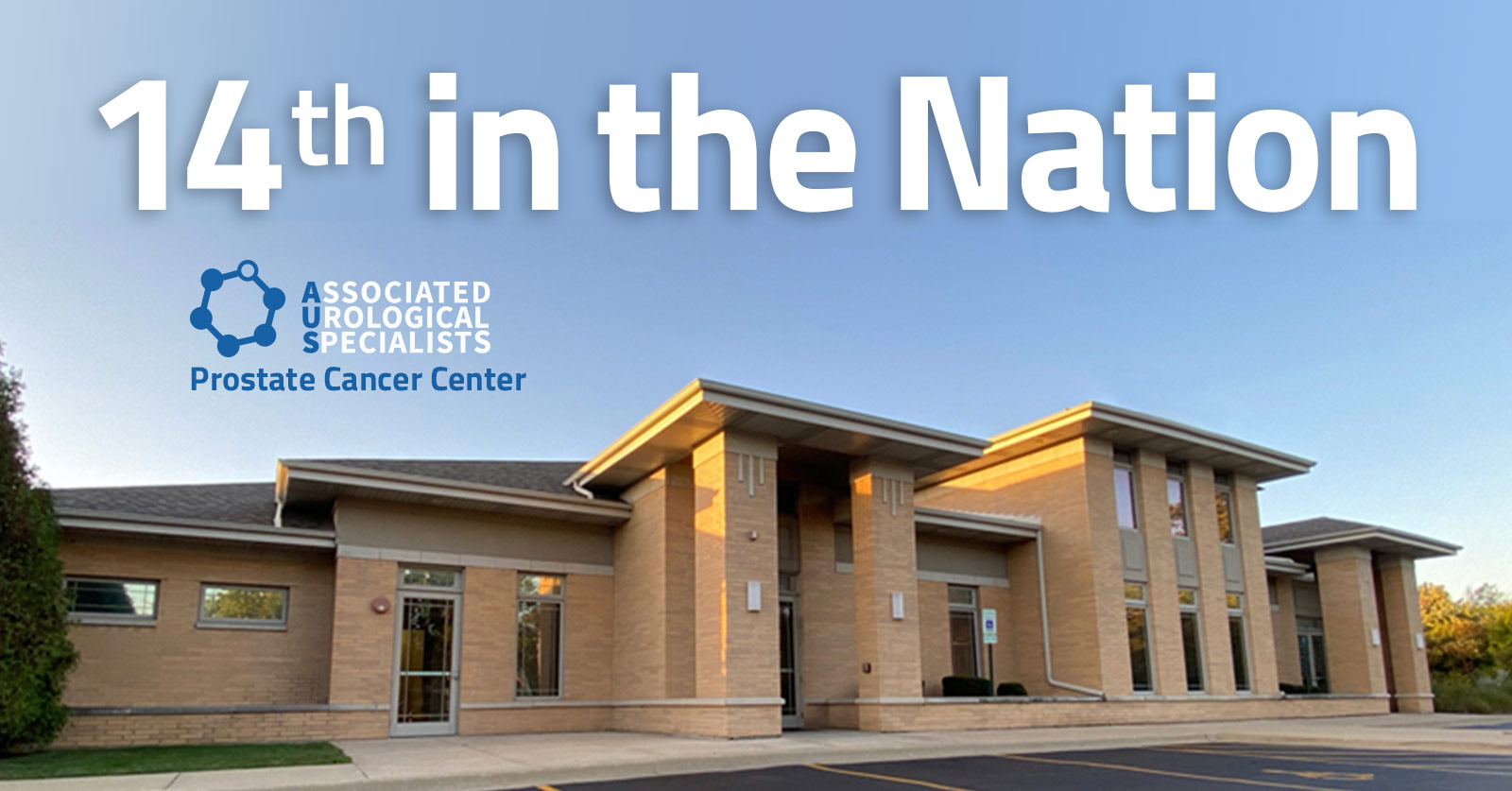 Associated Urological Specialists (AUS) Prostate Cancer Center was found to have one of the highest rankings in the entire country, based on Specialty Networks' Advanced Prostate Cancer Centers of Excellence concept presented during their Fall 2020 national conference, and formally launched in March 2021.

What does this mean for our patients?
By joining Solaris Health, AUS will be able to offer their patients an even broader scope of world-class urological care. But what does that mean today? Here are some of the questions (and answers) that our patients want to understand the most.
Will I have to change my doctor?
No. You can keep the relationship and history with any doctors and providers you have now. Nothing changes.
Will the AUS name change or their phone numbers?
No. Our name will remain the same, our phone numbers will stay the same.
Will any of my appointments change?
Appointments will stay the same. There's no reason to cancel or reschedule based on this merger.
Will your office locations change?
None of our locations are changing. Everything remains the same.
Will my bill change in any way?
Nothing will change on your bill and you will still make any payments out to us at Associated Urological Specialists.
Erections not what they used to be?
Energy level and sex drive lacking?
Decided you have enough children?
Our urologists specialize in a wide range of men's health issues such as erectile dysfunction (ED), decreased energy and libido from low testosterone (low T), vasectomy for permanent contraception, penile curvature (Peyronie's Disease), and chronic testicular and scrotal pain. We know that many of these issues are very personal and sensitive and we strive to make sure all patients are comfortable talking about their issues so we can offer best treatment possible.
Advanced Screening and Treatment for Prostate Cancer
The doctors at Associated Urological Specialists are experts in treating multiple women's health issues such as urinary incontinence, overactive bladder, pelvic organ prolapse, and recurrent urinary tract infections. We also can offer treatment options for chronic pelvic pain syndromes like interstitial cystitis.
Find Relief for Kidney Stones
Kidney stone formation is often influenced by diet, fluid intake, heredity, and occasionally other medical problems. Our specialists can help determine the cause of your kidney stones and recommend treatment options.
Kidney stones or calculi are solid collections of normal urinary components which have precipitated out of the urine to form crystals.  The majority of stones are calcium-based but there are several other types of stones which can also occur.
Many stones are able to pass all the way out of the urinary tract without any intervention. When stones are symptomatic in the ureter, medical expulsion therapy can be utilized.