Dr. Antonio Mancini Named A Top Doc In Illinois.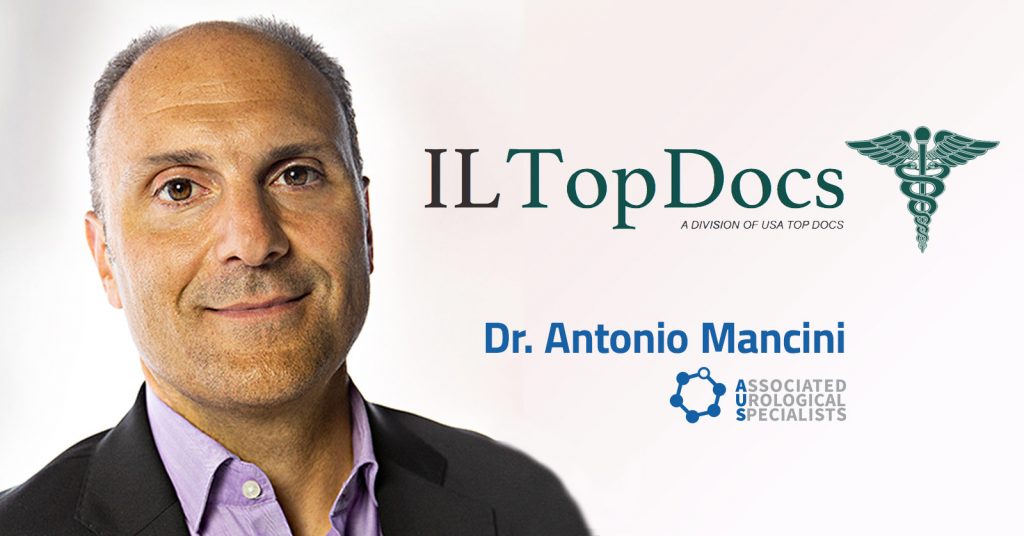 June was a big month for Dr. Antonio Mancini, who was recently named one of Illinois Top Docs. The award was given in the field of urology for his dedication, accomplishments and devotion to patient care. 
This isn't his first time to received the distinction. Dr. Mancini was also awarded a Top Doc honor in 2019. On top of that, Dr. Mancini celebrates his AUS anniversary this week, having joined in 2007.
Dr. Antonio Mancini is Board Certified in Urological Surgery. He earned his Bachelor of Science Degree with a major in biochemistry from Marquette University. He continued his medical education at the Chicago College of Osteopathic Medicine where he also completed his internship and training in urological surgery. Additional sites of training during his residency include Children's Memorial Hospital, Cook County Stroger Hospital and St. Francis Hospital in Evanston.
Dr. Mancini is a member of the American Urological Association, American Osteopathic Association, American College of Osteopathic Surgeons, North Central Section of the American Urological Association and Chicago Urological Society. His areas of interest include minimally invasive surgery, laparoscopy, female urology, urologic oncology, urinary stone disease, erectile dysfunction, and men's health.
Dr. Mancini is now the fifth urologist at AUS to be designated an Illinois Top Doctor.
To make an appointment with Dr. Mancini, or any of the top urologists at AUS, schedule a time at https://auspecialists.com/schedule-appointment/