AUS Prostate Cancer Center of Excellence Ranked 14th in the Nation.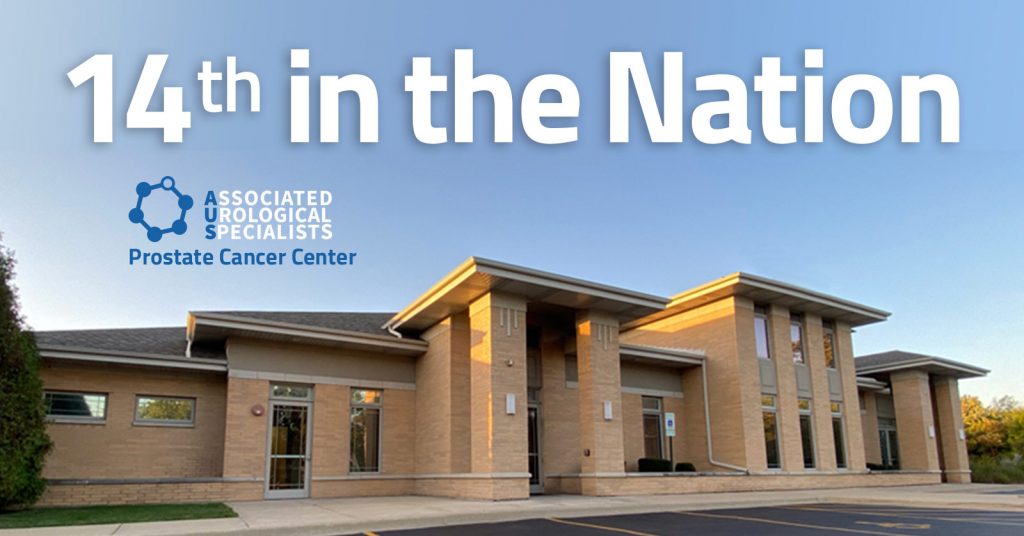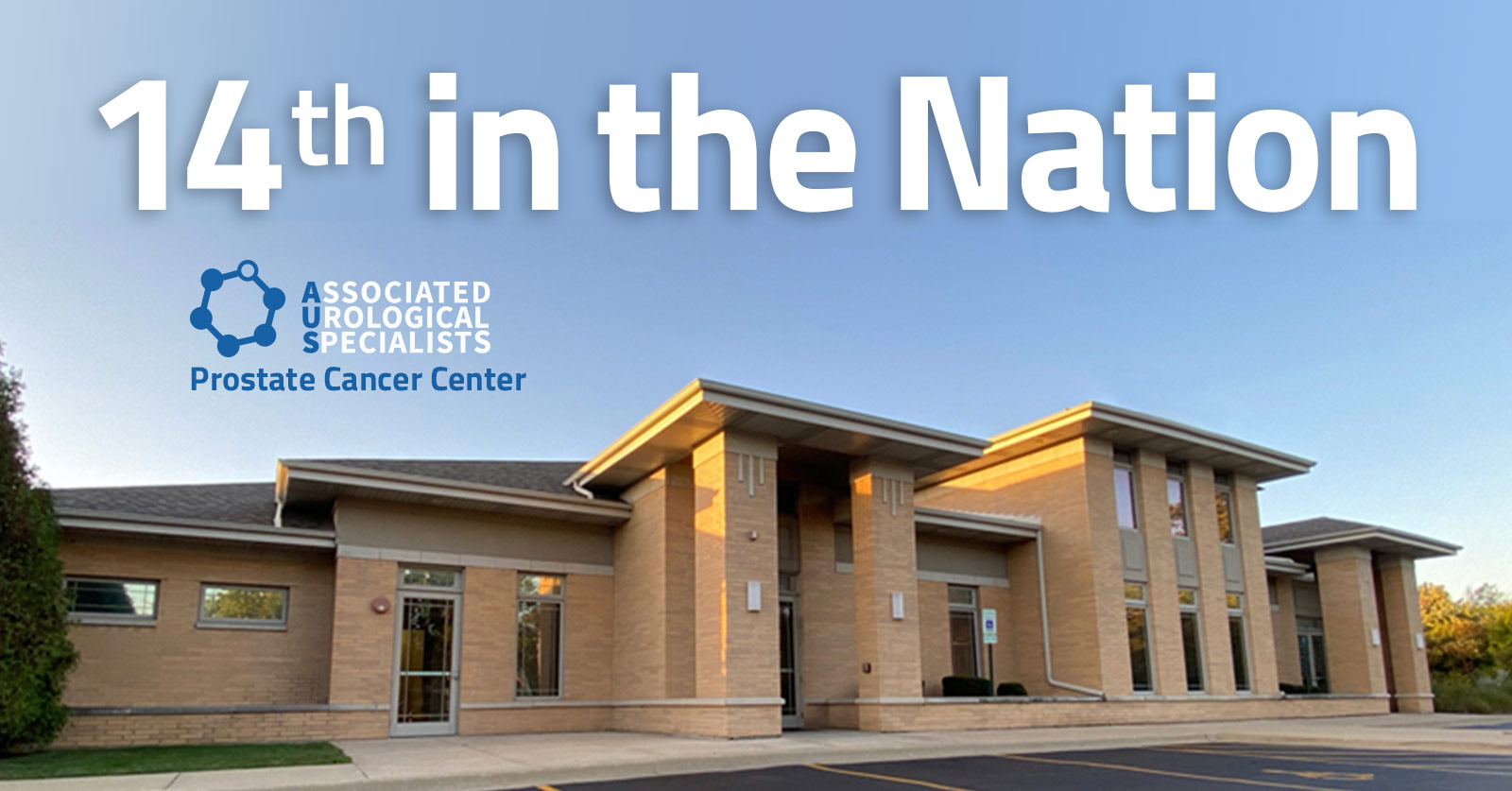 Associated Urological Specialists (AUS) Prostate Cancer Center was found to have one of the highest rankings in the entire country, based on Specialty Networks' Advanced Prostate Cancer Centers of Excellence concept presented during their Fall 2020 national conference, and formally launched in March 2021. This is a meaningful distinction as the study, and the data available from it, is intended to help prostate cancer centers drive continuous improvements, with the ultimate purpose of getting every patient to appropriate care at the right time.
With additional pressures on administrators' and physicians' time, it has become increasingly difficult to ensure each patient gets the appropriate care at the right time; that no patient falls outside the care protocol or is lost to follow-up. Dr. Aaron Berger, APC Champion of the AUS Prostate Cancer Center of Excellence, pointed out how valuable research from this study helps their own goals.
"The management of advanced prostate cancer is rapidly changing," he states. "Our goal is to make sure that all of our patients understand all of their prostate cancer treatment options including the latest advances in surgery, hormonal treatments, immunotherapy, radiopharmaceuticals, genetic testing, and bone health." Dr. Berger also points out, "Our Advanced Prostate Cancer team focuses on not only treating the cancer, but striving to maintain and often improve a patient's quality of life."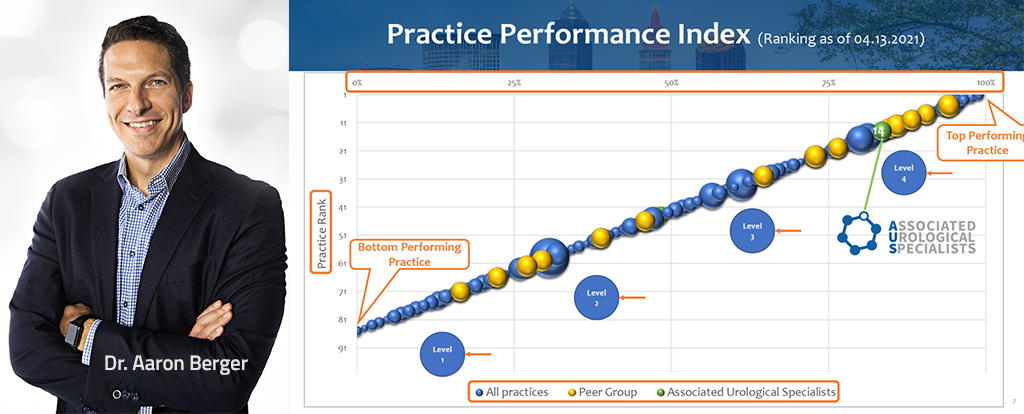 All the practice rankings from the research were determined from an aggregate score, factoring four important measurements.
Patient attrition – the number of patients who fall out of care or are rescheduled.
Diagnosis rates – how often a practice appropriately diagnoses.
Treatment rates – how often patients got to the right treatment in the right amount of time.
Dispense rate – how often and efficiently the practice is dispensing the intended therapy.
In total, 91 of the largest and most prominent prostate cancer centers throughout the U.S. were included in the study which evaluated multiple advanced quality metrics. More than 72% of active private practice urologists in the U.S. are members of Specialty Networks, the parent organization that encompasses UroGPO and PPS Analytics, a membership that spans across 2,800 unique locations in over 1,450 cities in 49 states. AUS came in fourteenth overall against all other practices and peers included in the research.
A ranking this high helps reinforce the trust patients can have with the overall quality of prostate cancer care. As Dr. Berger states, "At AUS, our Advanced Prostate Cancer Center offers all cutting-edge prostate cancer treatments and we have been named a Center of Excellence."
AUS is a partner of Solaris Health and other partnerships within the Solaris family also ranked high, raising the level of quality care for prostate cancer patients on a national level.
About Associated Urological Specialists
Associated Urological Specialists (AUS) is a unified group of Urologists and related specialists committed to providing comprehensive urological care to patients and their families around southwest Chicago and northwest Indiana. AUS has placed a tremendous emphasis on bringing together a highly dedicated and skilled set of Board-Certified professionals, equipped with the latest state of the art tools and techniques, to deliver a full range of urological care. Their entire team of physicians and staff are fully dedicated to providing state-of-the-art, compassionate and convenient urological care throughout Chicagoland and beyond. Visit https://auspecialists.com.