Top Spanish Speaking Urologist in Chicagoland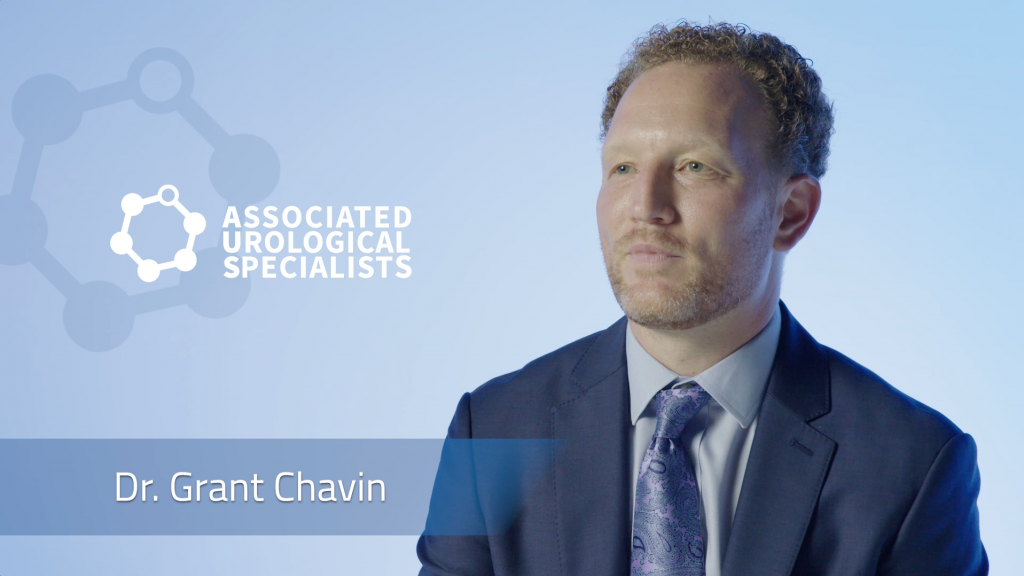 Dr. Grant Chavin may not look like it in a traditional sense, but he speaks fluent Spanish with many of his patients in the South Suburbs of Chicago.
He jokes, "When I grow out my beard, I probably look more like a leprechaun than somebody who speaks Spanish." But he than makes a very serious point. "It does give me that personal relationship with a patient that puts them more at ease when they can hear things directly from me."
In a new video released by Associated Urological Specialists, Dr. Chavin expresses his thoughts on being able to build that relationship – much of the video demonstrating just how fluid he is speaking Español.
A Chicago native himself, Dr. Chavin studied at Yale University, the University of Illinois at Chicago and The Mayo Clinic before joining Associated Urological Specialists here in the southwest suburbs of Chicago. However learning to speak fluidly in Spanish didn't come from all that higher education.
"My Spanish education was not around urology or medicine." Dr. Chavin remember, "I actually learned it growing up. We had extended family that spoke Spanish and when they came around they only spoke Spanish to us. We sort of picked it up growing up, which is the best time to learn a language."
That has translated well for Dr. Chavin into his practice. "Within the Spanish community," he notes, "if you have somebody you can speak directly with instead of with a family member or a stranger who is a translator, it just allows for a more open conversation."
This is important when you consider many of the services and issues urology patients have. Talking in an empathetic manner about enlarged prostates, overactive bladders, erectile disfunction and even prostate cancer is often hard enough as it is, let alone doing so with a language barrier.
Many of the staff at Associated Urological Specialists also speak Spanish. Associated Urological Specialists are proud to be able to provide their patients an entire path of care in Español. From the first call to the final visit, someone can be with the patient or a family member who speaks Spanish.
To learn more about Dr. Grant Chavin, visit his website page: .
To make an appointment at Associated Urological Specialists, call (708) 888-8287 and speak with someone in Español, or go online to https://auspecialists.com/schedule-appointment/ today.