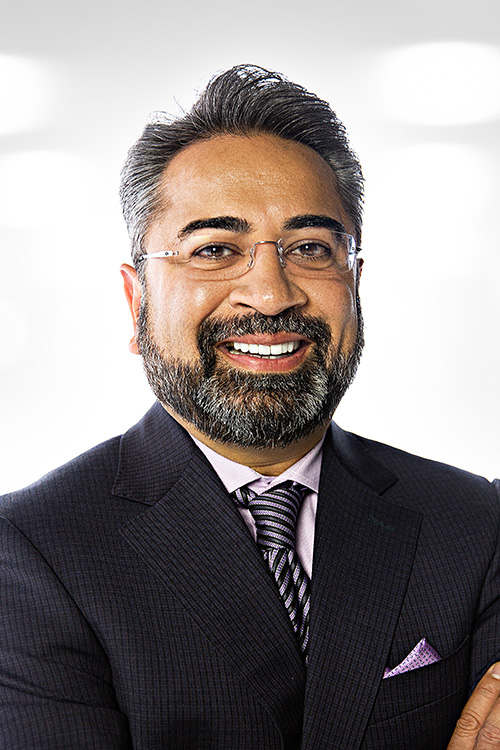 Dr. Rajesh Patel
Board-Certified Urologist
Dr. Rajesh (Raj) Patel has participated in various research projects and contributed to many scientific publications on the subject of urology and like topics. A recognized leader in his field, Dr. Patel has presented to many professional society meetings over the years. He has won numerous honors and awards in Urology, including First Place in the Harry W. Schoenberg Basic Science Research competition and has been featured in several publications.
Dr. Patel is the current President and Chief Medical Officer of Associated Urological Specialists (SUA) and has served as the Medical Director of Robotic Surgery at Advocate South Suburban Hospital. His other titles have included Governing Council member of Advocate South Suburban Hospital, Past Vice Chairman of Surgery at Advocate South Suburban Hospital and Past Chairman of Surgery at UChicago Medicine Ingalls Memorial.
Top Doctor Award – Top Urologist (2018)
Education
Residency: Clinical Associate with the Section of Urology, University of Chicago
Medical School: Albany Medical College, Albany, NY
Undergraduate: Rensselaer Polytechnic Institute, Troy, NY - B.S. Biology, graduated Magna Cum Laude

Board-Certification
Office Locations for Dr. Raj Patel
Latest Testimonials for Dr. Raj Patel
"We have a good doctor-patient relationship!, he listens well!, makes good judgement calls, but makes you feel what you say! is important!, & has relevance!"
- May 8, 2020
"Dr. Patel is the real deal! A true Godsend - literally!"
- May 8, 2020
"Doctor Patel was very thorough and walked me through the procedure. The staff was awesome and put me at ease."
- May 8, 2020
"Dr. Patel is very good at his craft. Honest, efficient and good advice. Keep it up!"
- May 1, 2020
"He is professional, exhibits cordiality and is thorough."
- May 1, 2020
AUS Board-Certified Urologists