Advanced Prostate Cancer Center Ranked 4th In Nation.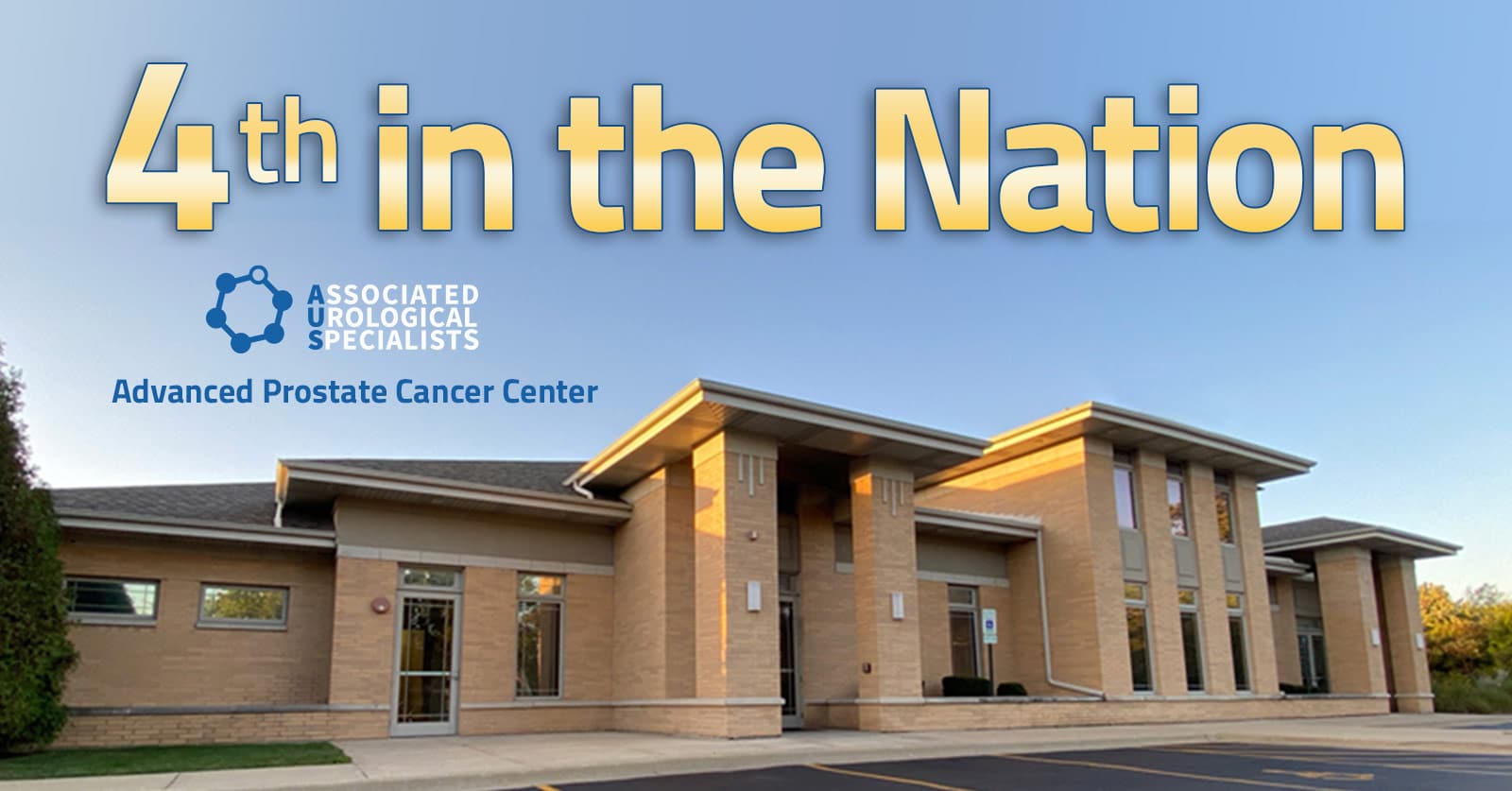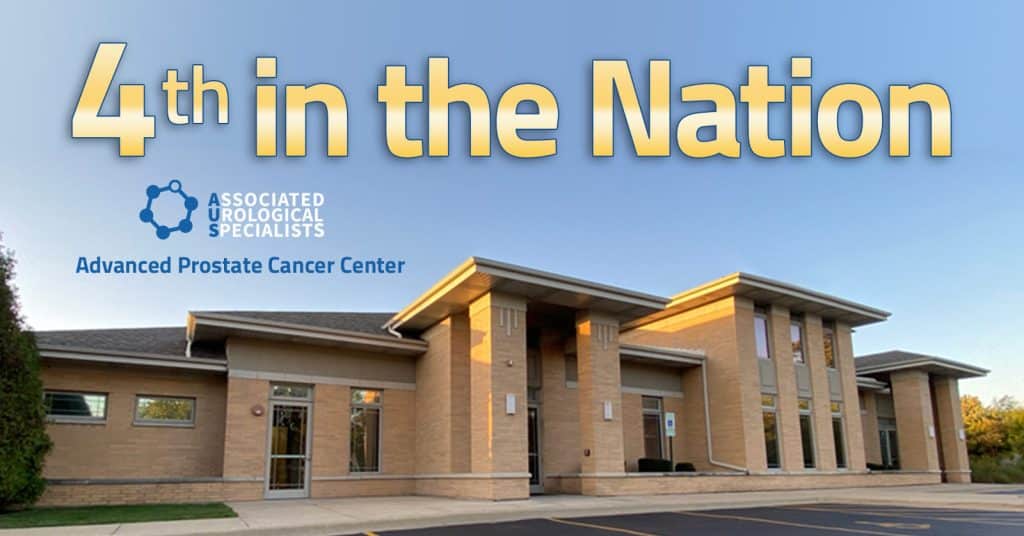 Associated Urological Specialists (AUS) Advanced Prostate Cancer Center continues to score as one of the highest ranking independent prostate cancer centers of excellence in the entire country based on Specialty Networks' Advanced Prostate Cancer Centers of Excellence ratings.
In total, 91 of the largest and most prominent prostate cancer centers throughout the U.S. were included in the study which evaluated multiple advanced quality metrics. More than 72% of active private practice urologists in the U.S. are members of Specialty Networks, the parent organization that encompasses UroGPO and PPS Analytics, a membership that spans across 2,800 unique locations in over 1,450 cities in 49 states. AUS came in fourth overall against all other practices and peers included in the research.
Dr. Aaron Berger, Medical Director of the Advanced Prostate Cancer Center and Chief Medical Officer of AUS said "At AUS, we are very proud to provide state of the art care for our prostate cancer patients close to home. We offer cutting edge robotic surgery and radiation therapy options to hopefully cure prostate cancer, but for those patients who have more advanced prostate cancer, our advanced prostate cancer center of excellence offers cutting edge treatments for recurrent or metastatic disease."
Dr. Berger also points out, "There have been tremendous advances in the treatment of advanced prostate cancer over the last several years which allows us in many cases to manage advanced prostate cancer as a chronic disease much like hypertension or diabetes."
The practice rankings from the research of all centers measured were determined from an aggregate score, factoring four important measurements.
Patient attrition – the number of patients who fall out of care or are rescheduled.
Diagnosis rates – how often a practice appropriately diagnoses.
Treatment rates – how often patients got to the right treatment in the right amount of time.
Dispense rate – how often and efficiently the practice is dispensing the intended therapy.
Becoming fourth in the nation is a meaningful distinction as the study, and the data available from it, is intended to help prostate cancer centers drive continuous improvements, with the ultimate purpose of getting every patient to appropriate care at the right time.
Kristyn Minetti, RN, is a Nurse Navigator and Director of the Advanced Prostate Cancer Center. She puts this distinction into perspective for her patients. "What we have built here at AUS is genuinely unique. We really strive for excellence as we provide best practices and patient outcomes to our patients." It's fair to say every patient at the AUS Advanced Prostate Cancer Center forms a unique relationship with her team as well. As Minetti says, "We share this difficult journey with them. We try to make a difficult diagnosis a little easier with a team who cares about them."
Minetti reflects, "I am so proud to be managing the APCC as well as my amazing team. Together we have brought it to where it is now. It is very rewarding and humbling to be recognized for our hard work and dedication to our patients."
---
About Associated Urological Specialists
Associated Urological Specialists (AUS) is a unified group of Urologists and related specialists committed to providing comprehensive urological care to patients and their families around southwest Chicago and northwest Indiana. AUS has placed a tremendous emphasis on bringing together a highly dedicated and skilled set of Board-Certified professionals, equipped with the latest state of the art tools and techniques, to deliver a full range of urological care. Their entire team of physicians and staff are fully dedicated to providing state-of-the-art, compassionate and convenient urological care throughout Chicagoland, northwest Indiana and beyond. Visit https://auspecialists.com.