Dr. Raj Patel inducted to the Colonie Central High School Hall of Fame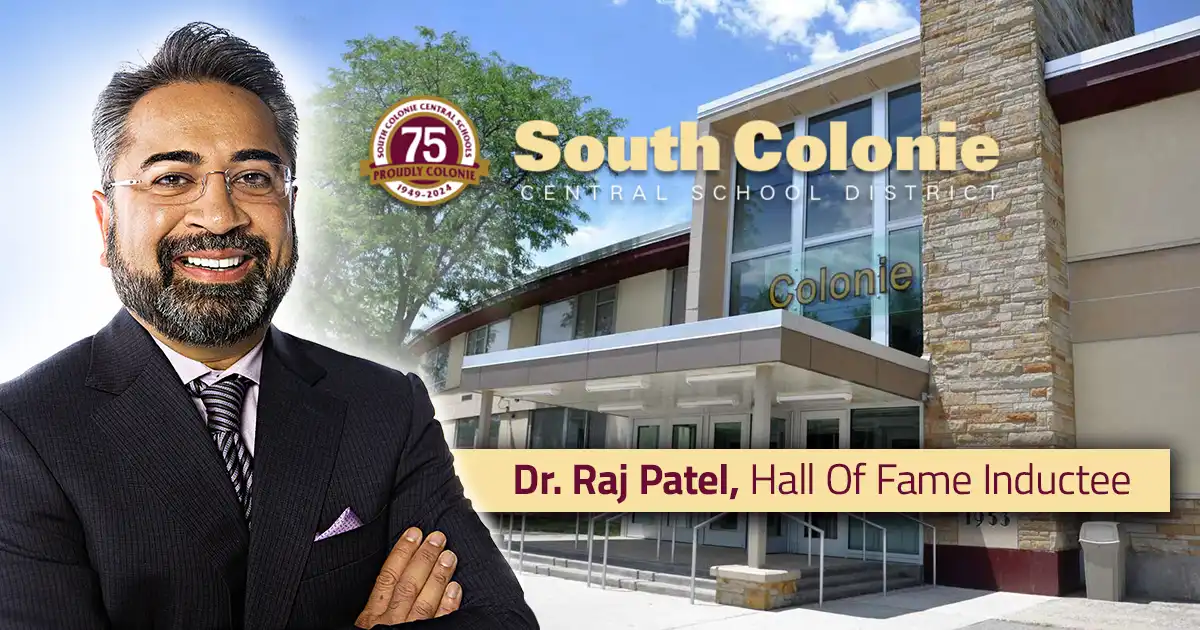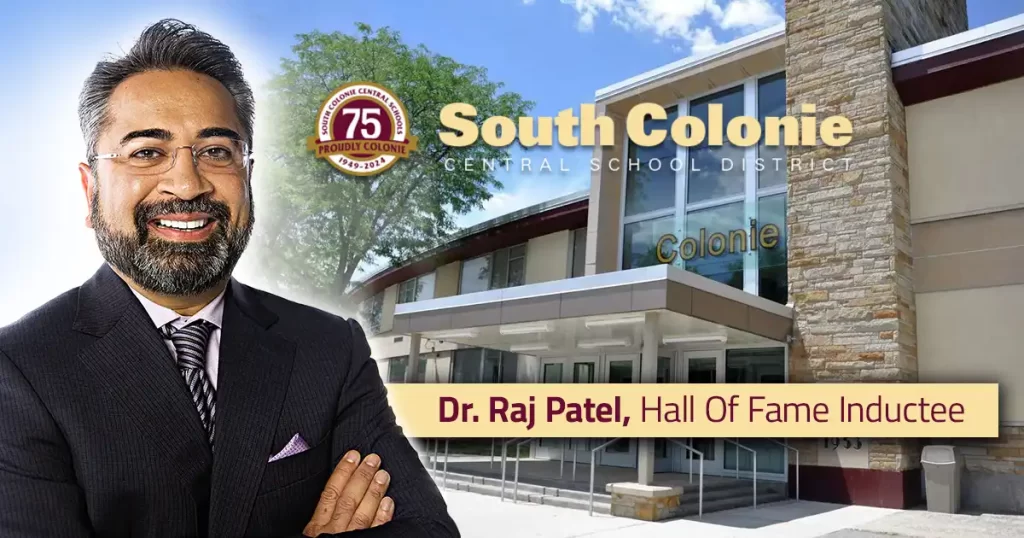 Earlier this year, the South Colonie Board of Education in Albany, NY announced three individuals as the most recent inductees to the Colonie Central High School Hall of Fame. Dr. Raj Patel, class of 1989, was one who received the recognition for his commitment as a professional in the field of medicine and his work as a business professional.
The announcement states, "Dr. Raj Patel is a remarkable individual—a dedicated physician, respected researcher, and compassionate friend. A graduate of Colonie Central High School in 1989, Patel is a board-certified urologist specializing in urologic diseases. He is known for his commitment to utilizing cutting-edge medical technology and techniques to provide effective treatments, particularly in the field of urologic cancer."
Dr. Patel serves as the President of Associated Urological Specialists but also has numerous accomplishments outside of urology. The announcement from the district points out, "Alongside his medical accomplishments, Patel is also an accomplished entrepreneur. He is the founder of Divine Productions, an entertainment company, and a part-owner of Karma, a renowned Chicago nightclub. Additionally, he co-founded Serendipity App, a social media platform connecting individuals with similar interests. Patel's diverse pursuits extend to serving as the chief evangelist, board member and part-owner of Wikireviews, Inc., a company offering online business reviews."
Since 1994, seventy-two graduates have been honored in the Colonie Central High School Hall of Fame. The inductees represent a variety of high school classes and accomplishments. In 2010, a new Military Wing was added to the Hall of Fame – dedicated to those CCHS graduates who lost their lives while on active duty.
The announcement in June of 2023 concludes, "Dr. Raj Patel epitomizes excellence, both in his medical practice and in his contributions to various ventures. His unwavering commitment to patients, entrepreneurial spirit, and dedication to meaningful relationships make him a truly exceptional individual to be recognized by Colonie Central High School."
The entire announcement can be found here.
---

Associated Urological Specialists (AUS) is a unified group of Urologists and related specialists committed to providing comprehensive urological care to patients and their families around southwest Chicago and northwest Indiana. AUS has placed a tremendous emphasis on bringing together a highly dedicated and skilled set of Board-Certified professionals, equipped with the latest state of the art tools and techniques, to deliver a full range of urological care.