Chicago Magazine names Dr. Steven Pierpaoli as 2021 Top Urology Surgeon.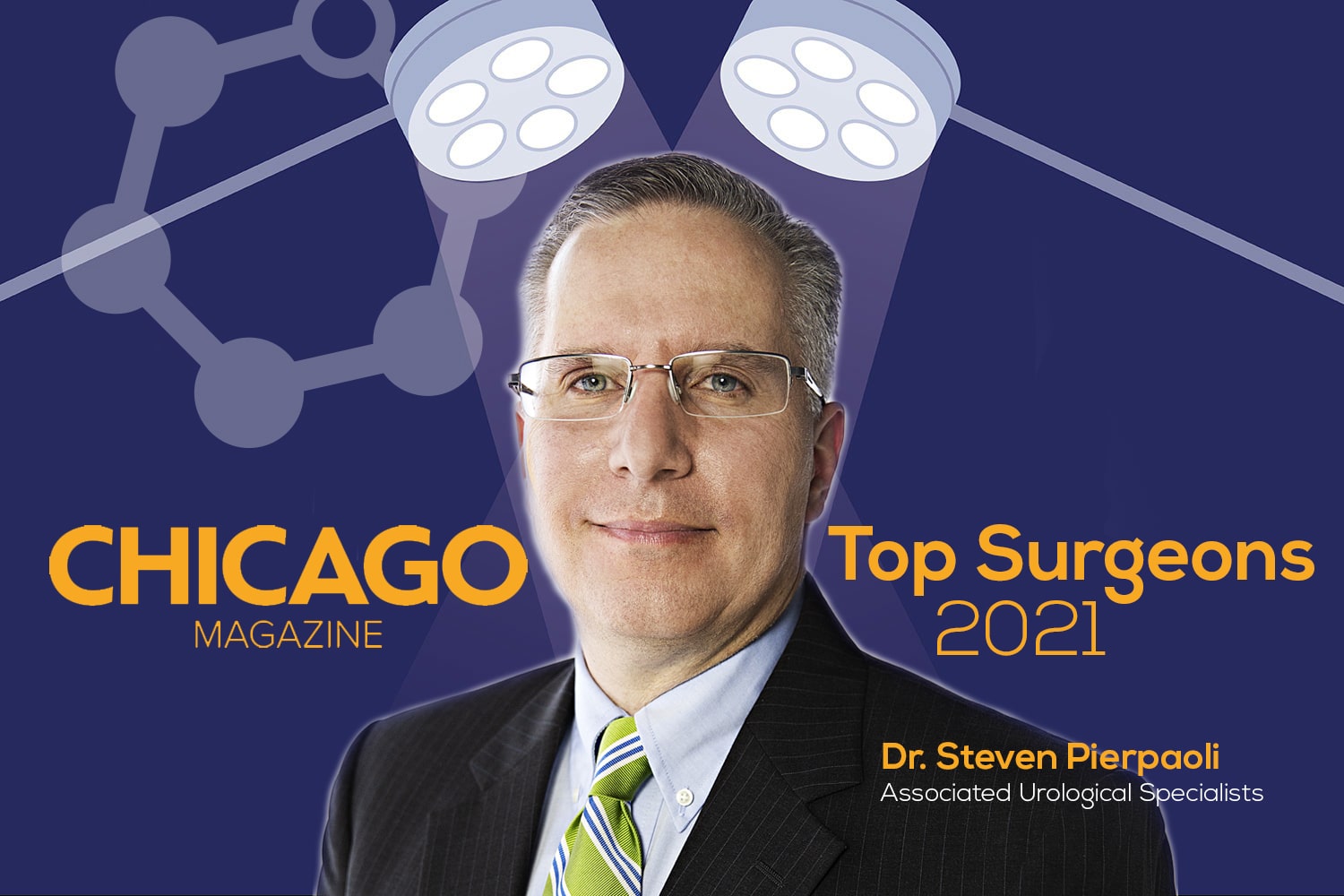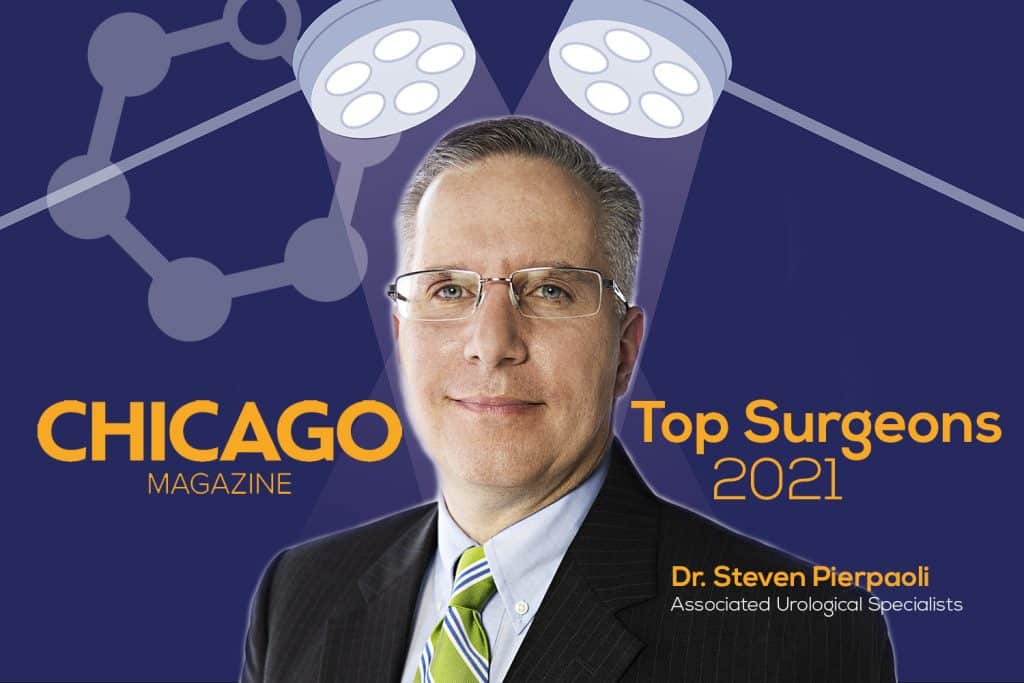 Orland Park, IL – Dr. Steven Pierpaoli of Associated Urological Specialists was named a Top Surgeon in the Chicago area based on a selective criteria. The annual list of Top Surgeons was recently published in Chicago magazine's October 2021 issue and is considered one of Chicago's more trusted source of review for finding and choosing physicians.
Earlier this year, Dr. Pierpaoli was also named a 'Top Doctor' by Chicago magazine, a different but equally important category.
According to Chicago magazine, physicians are selected as the best in the area by their peers. The selection process considers these nominations along with physicians' educational and professional experience when deciding finalists. Consideration is also based on their clinical excellence, bedside manner, education and board certifications. Doctors do not and cannot pay to be selected.
To create the list, an independent and respected research company Castle Connolly contacted thousands of health professionals in metropolitan Chicago and asked them to name the doctors to whom they would entrust a family member when confronting a particular problem (learn more about Castle Connolly).


Dr. Steven Pierpaoli is one of two Associated Urological Specialists doctors who received this honor in 2021, the other being Dr. George Sreckovic. In addition, four other Associated Urological Specialists physicians were also named to Chicago magazine's Top Doctors 2021 list earlier this year. Dr. Hyuk Jason Kang, Dr. Jayant Ginde and Dr. George Sreckovic also earned this prestigious distinction.
Here are the four AUS physicians on the 2021 Top Doctors list:
Hyuk Jason Kang, M.D. – Board-Certified Radiation Oncologist
Jayant Ginde, M.D. – Board-Certified Radiation Oncologist
Steven Pierpaoli, M.D. – Board-Certified Urologist
George Sreckovic, M.D. – Board-Certified Urologist
---
Dr. Pierpaoli has two offices, one in Evergreen Park and one in Orland Park. He is accepting new patients.
2850 West 95th Street, Suite 200
Evergreen Park, IL 60805
16522 South 106th Court
Orland Park, IL 60467
Associated Urological Specialists mission is providing state of the art, compassionate and convenient urologic care throughout Chicagoland and beyond.