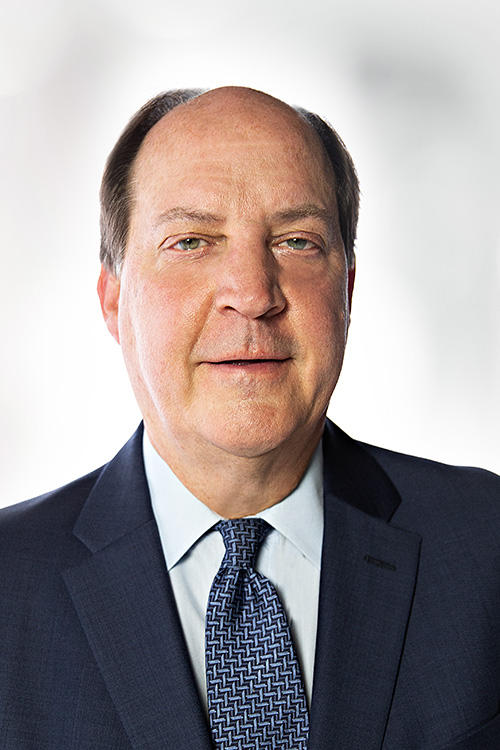 Watch this video bio of Dr. David Raminski
Dr. David Raminski
Board-Certified Urologist
Dr. David A. Raminski earned his Bachelor of Science degree from the Loyola University of Chicago and attended medical school at the Chicago College of Osteopathic Medicine-Midwestern University.  He completed his residency in urology at Chicago Osteopathic Medical Center. During that time, Dr. Raminski completed a fellowship in Urologic Oncology at Roswell Park Memorial Institute. Dr. Raminski is a member of the American Urological Association, the American Osteopathic Association, the American College of Osteopathic Surgery and the Chicago Urologic Society.
When he's away from the office, Dr. Raminski enjoys spending time with his family and grandson, fishing, boating, kayaking and gourmet cooking. He is an avid fan of the Bears, Cubs, Blackhawks, Loyola University Basketball, Boston College Football and Hockey, Purdue Football and Basketball.
Education
Fellowship: Roswell Park Memorial Institute
Residency: Chicago Osteopathic Medical Center
Medical School: Chicago College of Osteopathic Medicine-Midwestern University
Board-Certification
AOBS - American Osteopathic Board of Surgery
Office Locations for Dr. David Raminski
Latest Testimonials for Dr. Raminski
"Dr. Raminski has provided excellent care for me for over 20 years and continues to do so."
- May 14, 2020
"I consider myself fortunate to be Dr. Raminski's patient. He inspires great confidence."
- May 15, 2020
"Dr. Raminski is the best!"
- May 19, 2020
"He listens to me. He has answers to my questions. He explains things that I understand."
- May 19, 2020
"Dr. Raminski is very I tune with my issues. Shows concern and compassion. Direct with treatment. Very pleased with him and his staff."
- May 27, 2020
AUS Board-Certified Urologists