Dr. Brett Cox Joins Associated Urological Specialists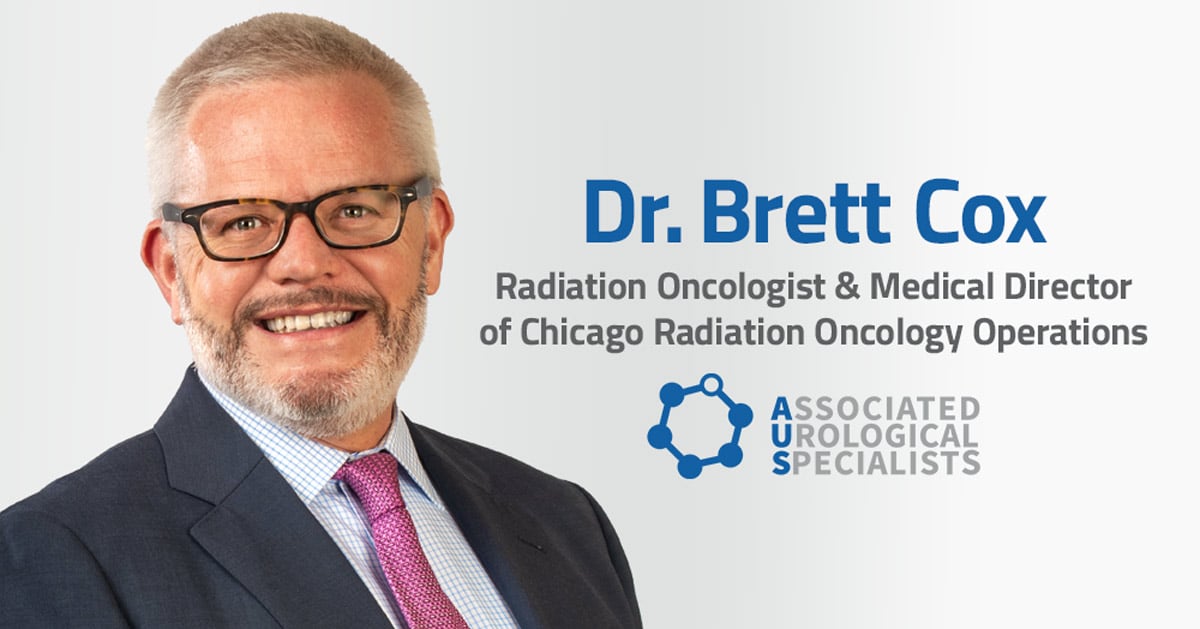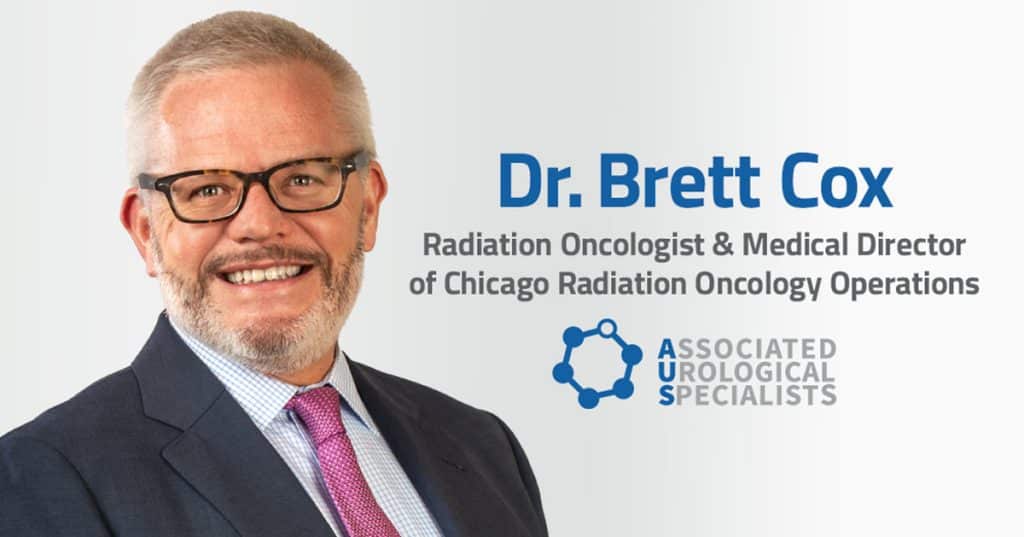 Associated Urological Specialists (AUS) is proud to announce the addition of radiation oncologist Brett Cox, M.D. who will be the Medical Director of Chicago Radiation Oncology Operations.
Dr. Cox is a specialist in prostate and other urologic cancers. He has extensive experience in intensity-modulated radiation therapy (IMRT), image-guided radiation therapy (IGRT), volumetric arc therapy (VMAT), stereotactic body radiotherapy (SBRT), stereotactic radiosurgery (SRS), low dose rate (LDR) and high dose rate (HDR) brachytherapy and unsealed radioisotope therapy ("liquid radiation"). He has authored over 45 peer reviewed articles and numerous book chapters in the academic literature and is skilled in managing clinical trials.
Dr. Raj Patel, President of AUS spoke of the importance of this role. "AUS has a strong focus on providing the latest in oncology care to our patients and recently named third in the nation for our advanced prostate cancer center. We also are proud to have a state of the art linear accelerator and radiation therapy program." Patel added, "Our program is growing as we share best practices within Solaris and now have a Medical Director of Chicago Radiation Oncology Operations. We are excited and honored to welcome Dr. Brett Cox to AUS."
Associated Urological Specialists Advanced Prostate Cancer Center become one of the top three ranking independent prostate cancer centers of excellence in the entire country based on Specialty Networks' Advanced Prostate Cancer Centers of Excellence ratings.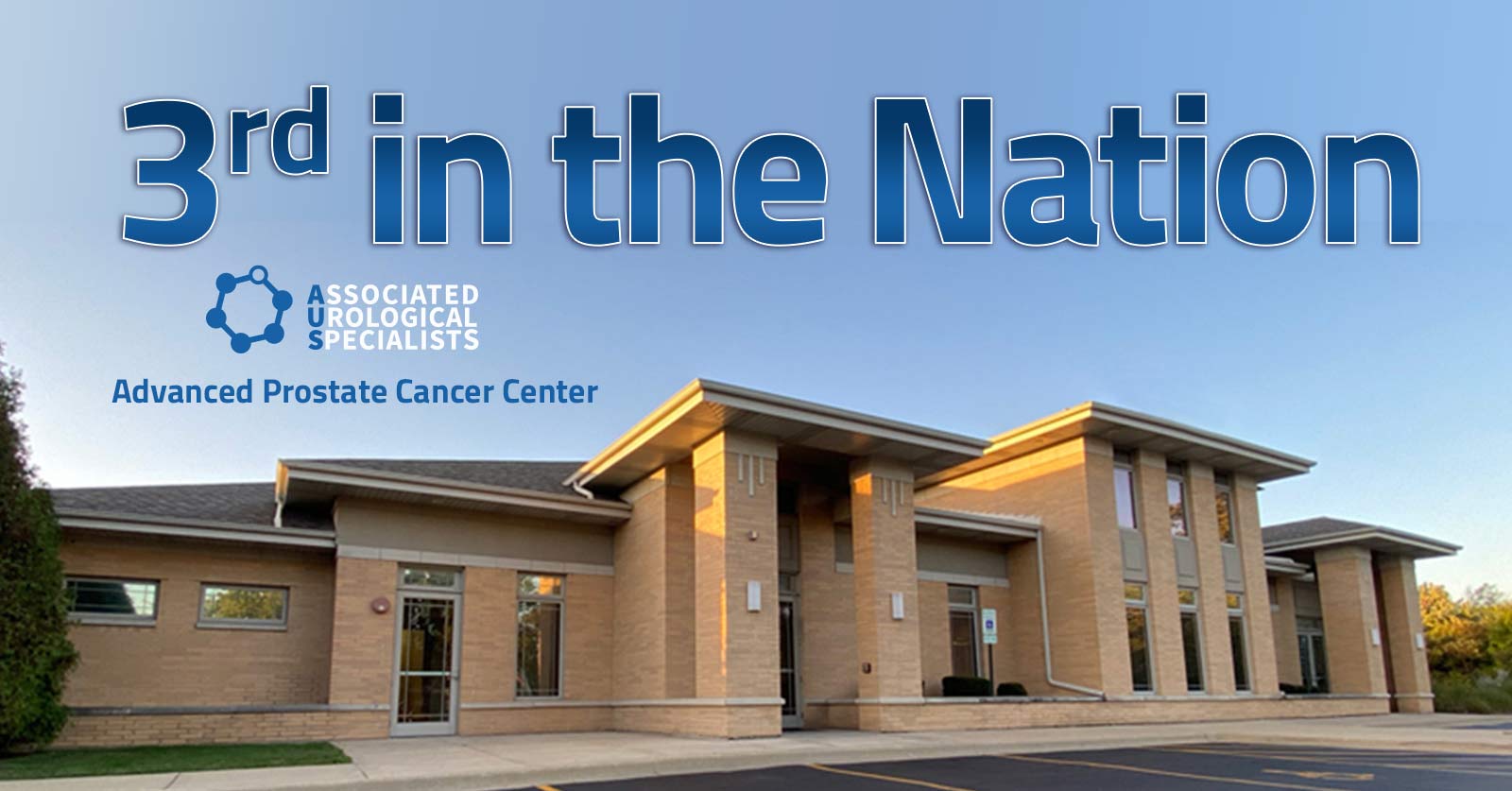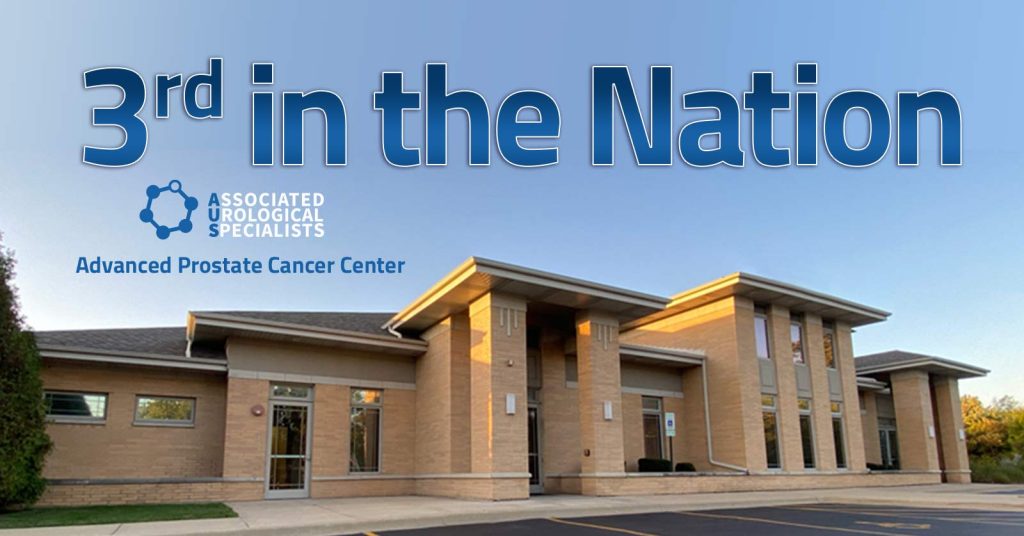 Dr. Cox commented on his arrival. "I am thrilled to be joining the AUS team. AUS is renowned for providing the highest quality urology care and I look forward to being a part of this tradition. My goal is to provide compassionate, cutting-edge cancer care to the patients of this community."
His role will provide an even bigger boost to an already successful area of prostate cancer care. Cox explains, "As Medical Director of Chicago Radiation Oncology Operations for Solaris Health, I also look forward to developing new treatment programs and expanding our services to benefit all cancer patients in the Chicagoland area."
Brett Cox, M.D. received his Bachelor of Science with Honors and Distinction in Biological Sciences from Stanford University. Dr. Cox attended Harvard Medical School where he earned his M.D. in the Harvard University – Massachusetts Institute of Technology Division of Health Sciences and Technology (HST) Medical Sciences Program. He completed his residency in radiation oncology at Stanford University, serving as Chief Resident in his final year.
Dr. Brett Cox is board certified in radiation oncology by the American Board of Radiology. He is a member of the American Society of Radiation Oncology and the American Brachytherapy Society, where he currently serves on the Board of Directors and will be Society President in 2023.
---
Associated Urological Specialists (AUS) is a unified group of Urologists and related specialists committed to providing comprehensive urological care to patients and their families around southwest Chicago and northwest Indiana. AUS has placed a tremendous emphasis on bringing together a highly dedicated and skilled set of Board-Certified professionals, equipped with the latest state of the art tools and techniques, to deliver a full range of urological care. Their entire team of physicians and staff are fully dedicated to providing state-of-the-art, compassionate and convenient urological care throughout Chicagoland and beyond.