Karen Brann Joins Associated Urological Specialists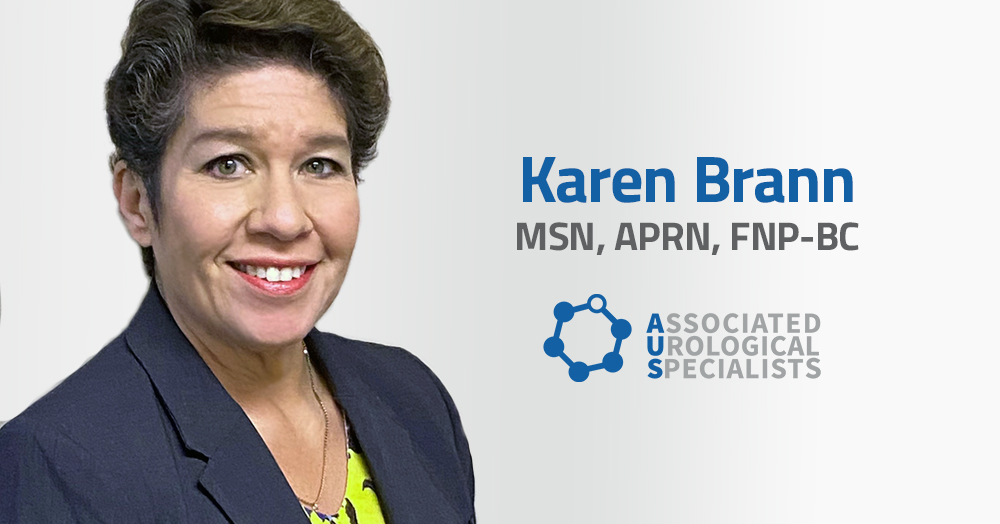 Associated Urological Specialists (AUS) is proud to announce the addition of another Board-Certified Advanced Nurse Practitioner. Karen Brann, MSN, APRN, FNP-BC is currently seeing patients in both our Chicago Ridge and Orland Park (Harlem Ave), Illinois offices.
Karen Brann is a board-certified family nurse practitioner. She graduated Magna Cum Laude in 2015 from Lewis University with a Masters of Science in the Family Nurse Practitioner program. She is licensed to diagnose, manage and treat patients with a variety of urological conditions in both men and women.
As a provider, Karen is dedicated to creating a relationship with her patients. She believes in collaborative care in which she and her patients work together to find the best treatment options.
Now Seeing New And Existing Patients
Karen will work in collaboration with multiple urologists. She will split her time at the AUS Chicago Ridge clinic at 10400 Southwest Highway, 1st Floor, Chicago Ridge, Illinois with Dr. Aaron Berger, Dr. John DeFranco, Dr. Jae Kim, Dr. Herbert User and Dr. Ike Oguejiofor as well as the AUS Orland Park, Harlem clinic at 15234 South Harlem Avenue, Orland Park, IL 60462 with Dr. Antonio Mancini, Dr. George Sreckovic, Dr. Charles Turk and nurse practitioners Nicole Miroballi and Isabel Betancourt.
Karen Brann is licensed to practice in Illinois and holds privileges at Silver Cross Hospital and Northwestern Palos Hospital. She is a member of several professional associations, including American Association of Nurse Practitioners, American Urological Association, Illinois Society of Advanced Nurse Practitioners. She also is a member of the South Suburban Nurses of Advanced Practitioners, of which she is the current Vice President.
Karen Brann joins Associated Urological Specialists from Action Medical Group in New Lenox, where she formally worked.
In her free time, Karen enjoys gardening, gourmet cooking, cycling and training in Tae Kwon Do in which she currently holds a black belt.
Talented Nurse Practitioner Team
Karen Brann joins Associated Urological Specialists and add to the talented list of six other Board-Certified Family Nurse Practitioners. Nicole Miroballi, MSN, APRN, WHNP-BC, FNP-C, Nicole Hollander, MSN, APRN, FNP–BC, Isabel Betancourt, RN, BSN, MSN, FNP-BC, Danielle McLaren, MSN, APRN, FNP-C and Ewa Blachowicz, Doctor of Nursing Practice, MSN, NP-BC have provided their multiple talents and experience with AUS patients and providers for many years.
---
Associated Urological Specialists (AUS) is a unified group of Urologists and related specialists committed to providing comprehensive urological care to patients and their families around southwest Chicago and northwest Indiana. AUS has placed a tremendous emphasis on bringing together a highly dedicated and skilled set of Board-Certified professionals, equipped with the latest state of the art tools and techniques, to deliver a full range of urological care. Their entire team of physicians and staff are fully dedicated to providing state-of-the-art, compassionate and convenient urological care throughout Chicagoland and beyond.