Most UroLift Centers of Excellence in Entire Midwest
With four of their 17 Board-Certified urologists earning an important designation from Urolift®, Associated Urological Specialists now have more Centers of Excellence than any other urology practice in the entire Midwest.
If the quality of care for diagnosing and treating enlarged prostates is measured by the distinctions given to physicians by one of the leading treatment systems for BPH, Associated Urological Specialists certainly would lead the way. Not just in Illinois and Indiana, but the entire midwest. The announcement comes just as UroLift has launched its first ever, National commercial on tv.
Dr. Aaron Berger, Dr. Michael Herzog, Dr. Mark Lyon and Dr. Ike Oguejiofor all earned the top distinction by …. Dr. Oguejiofor is the latest physician to receive the award. The four doctors have offices in Chicago Ridge, Orland Park and Evergreen Park, IL. However, Associated Urological Specialists (AUS) have 8 different locations to make an appointment. All of which provide diagnosis and treatment for patients with enlarged prostates, Benign Prostatic Hyperplasia (BPH).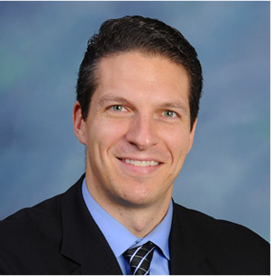 The UroLift designation recognizes that all four AUS Board-Certified urologists achieved a high level of training and experience with the UroLift® System and demonstrated a commitment to exemplary care for men suffering from symptoms associated with Benign Prostatic Hyperplasia (BPH), also known as enlarged prostate.
Over 40 million men in the United States are affected by BPH, a condition that occurs when the prostate gland that surrounds the male urethra becomes enlarged with advancing age and begins to obstruct the urinary system. Symptoms of BPH often include interrupted sleep and urinary problems and can cause loss of productivity, depression and decreased quality of life.
Both Telehealth and in-clinic appointments can be made online here.