Overactive Bladder (OAB) symptoms of urgency, frequency, and leakage are very common for both women and men. They may occur more often as people get older, but that doesn't mean they are a normal part of aging. The chances of experiencing OAB increase when a woman goes through menopause. The same is true for men who have had prostate problems. However, OAB symptoms are not normal at any age.
The Symptoms of Overactive Bladder
You may be experiencing the following primary symptoms of OAB. If so, contact us today and let us help you improve your quality of life.
Urinary Urgency

(Having to do urgently.)  Frequent, sudden, strong urges to urinate with little or no chance to postpone urination.

Urinary Frequency

(Having to go often.)  Having to urinate more than 8 times over 24 hours.

Nocturia

(Getting up multiple times at night to urinate.)  Having to urinate 2 or more times at night.
Urge Incontinence

(When the urge to go is so strong you can't make it to the bathroom.)  An involuntary loss of or leaking of urine following a sudden, strong desire to urinate.
This simple questionnaire is provided as a way to better understand the severity of your symptoms. It's just 9 easy questions and we provide instant, private results.
---
The Causes of Overactive Bladder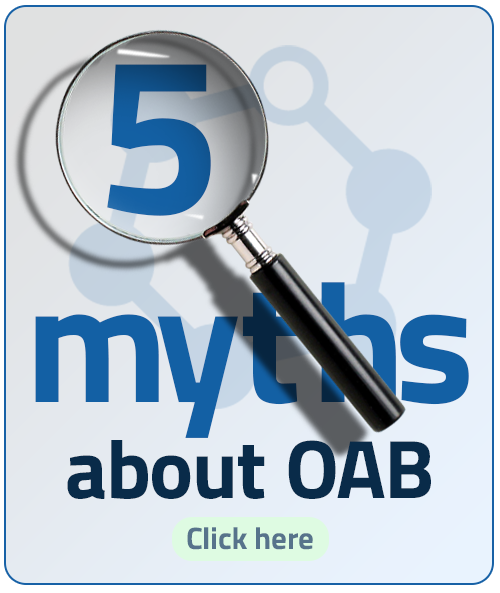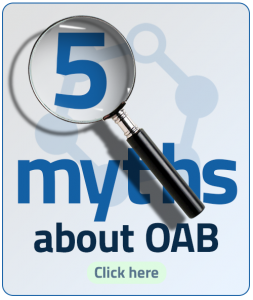 Sometimes the cause of overactive bladder is unknown. Some known causes include hormonal changes in women during menopause, various medications (i.e. water pills), excess consumption of caffeine or alcohol, or certain foods (i.e. artificial sweeteners, spicy foods), abnormalities in the bladder, bladder outlet obstruction (i.e. enlarged prostate, urethral scar formation), neurological disorders (i.e. stroke, MS) or Diabetes.
---
Urinary Incontinence vs. OAB
Urinary incontinence is defined as any involuntary loss of urine. So there are different types of incontinence whose symptoms may appear to be similar to OAB. To help avoid confusion, here's the three main definitions and terms that are often used.
Urge incontinence is a component of overactive bladder. Urge incontinence occurs when the bladder contracts involuntarily (detrusor overactivity). Symptoms include the sudden, uncontrollable need to urinate which can lead to urinary accidents. The urge to urinate can also be especially strong at night (nocturia) and can lead to accidental leakage while sleeping (enuresis).
Mixed Symptoms

(Overactive Bladder and Stress Incontinence)
Many people who have the symptoms of overactive bladder also suffer from stress incontinence. Unfortunately, there is no single treatment that works for both conditions. However, each condition can be treated separately and effectively.
Stress incontinence occurs when the muscles around your urethra become too weak to prevent the urine in your bladder from escaping when the bladder pressure rises from increased pressure from the abdomen. Even the small amount of stress created by coughing, sneezing, laughing, exercising or lifting can result in a bit of leaking. Many women experience this after vaginal childbirth and menopause/aging. It is important to remember that stress incontinence is NOT the same as overactive bladder. They have different symptoms, causes, and therefore, different treatments.
Make an OAB Appointment Today
---
At Associated Urological Specialists, our experienced OAB urologists and practitioners assess our patients and discuss treatment options with them. Their goal is to find the most effective plan that works best for each individual.
Our goal is to not have you always looking for where the nearest restroom is, wondering whether you can drive somewhere without having to stop, making it through an entire movie, or just being out with family or friends without having to suddenly leave.
Make an appointment today and start enjoying life again.
Download our free Bladder Diary by clicking the image above.
Overactive Bladder Appointments at AUS are in Chicago, Southside Chicago and Northwest Indiana.
Overactive bladder (OAB) treatments are done best with AUS.
Patients have learned the most advanced urology procedures, like Overactive Bladder treatments, are done at AUS. See us if you live in Alsip, Bedford Park, Blue Island, Bridgeview, Burbank, Calumet Park, Chicago Heights, Country Club Hills, Crestwood, Englewood, Glenwood, Harvey, Hickory Hills, Homer Glen, Matteson, Midlothian, Mokena, Oak Lawn, Oak Forest, Olympia Fields, Orland Hills, Park Forest, Roseland, South side, South Holland and Tinley Park. Patients treated successfully at AUS come from Bolingbrook, Brighten Park, Burnham, Burr Ridge, Calumet City, Countryside, Crystal Lawns, Crest Hill, Darien, Dolton, Fairmont, Frankfort, Gage Park, Gillets, Hammond, Hinsdale, Hyde Park, Ingalls Park, Lansing, Lynwood, La Grange, Lemont, Lockport, Munster, Palisades, Richton Park, Riverdale, Romeoville, Sauk Village, South Shore, South Chicago, Westmont, Whiting, Willowbrook and Woodridge.