Dr. Herb User Designated A Rezum Center Of Excellence For BPH.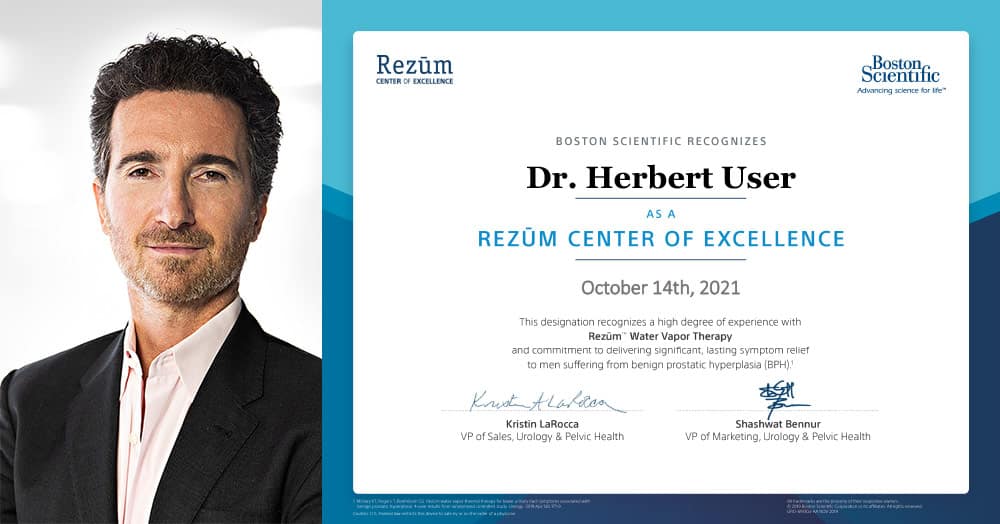 Associated Urological Specialists announced today that Dr. Herbert User has been designated as a Center of Excellence for Rezūm™ Water Vapor Therapy treatment – a minimally invasive in-office procedure for men looking to treat their benign prostatic hyperplasia (BPH), not just the symptoms.
Rezūm Therapy uses natural water vapor to reduce the size of the prostate and provide lasting symptom relief from BPH without invasive surgery or some of the potential side effects of prescription drugs.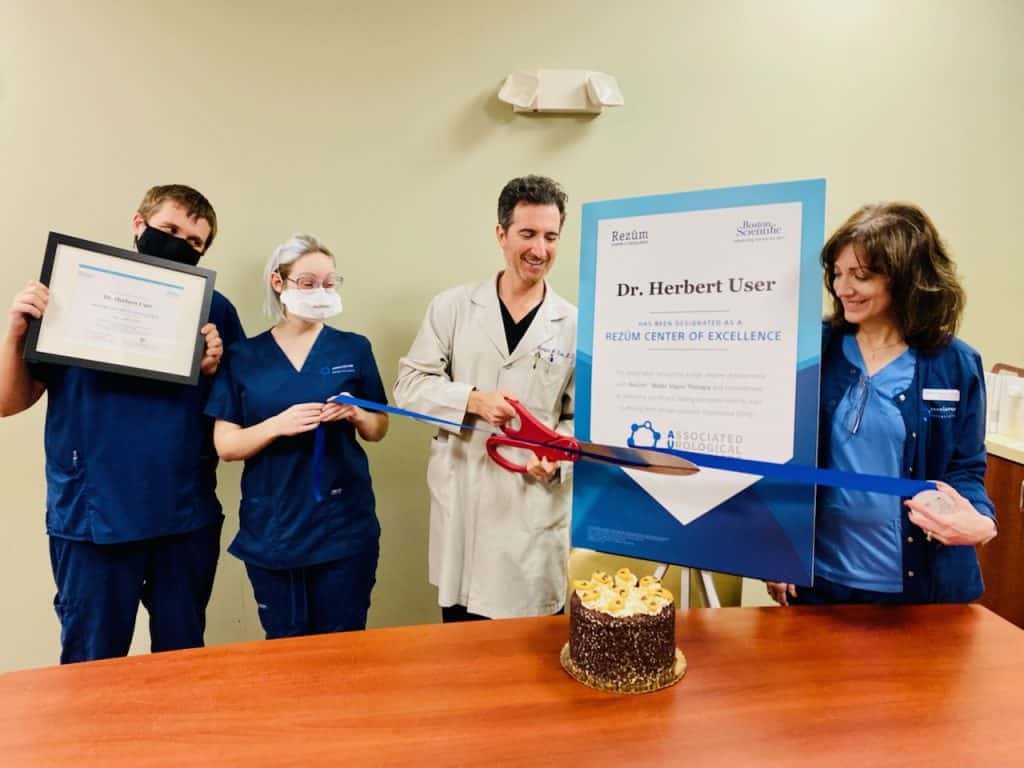 The Center of Excellence designation recognizes Dr. User's high degree of experience with Rezūm Water Vapor Therapy and commitment to delivering significant, lasting symptom relief to men suffering from benign prostatic hyperplasia (BPH).
BPH is a condition in which a man's prostate enlarges and squeezes the urethra, causing frustrating symptoms such as frequent or urgent urination, a weak or interrupted urine stream, and the need to get up several times a night to urinate. It affects about 50% of men by age 60, and up to 90% of men by age 85.
Associated Urological Specialists Leading The Midwest
Dr. User becomes the third board-certified urologist at Associated Urological Specialists to receive this distinction. Dr. Mark Lyon and Dr. Arpeet Shah have also been designated as a Rezum Center of Excellence. Dr. Lyon and Associated Urological Specialists were the first, not only in Chicagoland but in the Midwest, to earn this distinction and Associated Urological Specialists lead both areas in the number of urologists that are Rezūm Centers Of Excellence.
Dr. User's was awarded the distinction October 14, 2021.


Rezūm Therapy
Rezūm Therapy has undergone extensive clinical trials to evaluate the safety and efficacy of the treatment. It is now included in the American Urological Association's BPH treatment guidelines and has four-year follow-up data showing it's ability to treat prostates with hyperplasia of the central zone, lateral lobe and/or median lobe.
Rezūm Therapy is currently being used in many leading urology practices throughout the United States, including Associated Urological Specialists. To date, more than 55,000 patients around the world have been successfully treated with Rezūm Therapy.