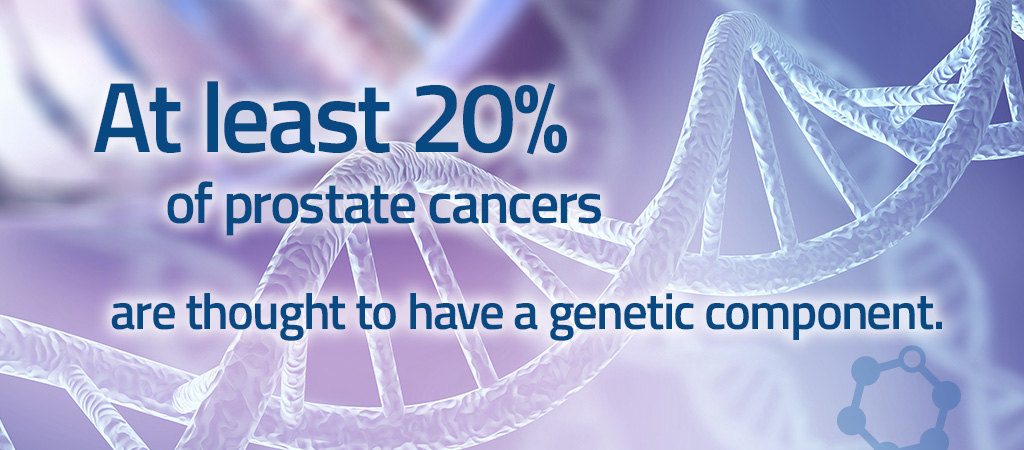 Genetic Testing with Prostate Cancer
In addition to treating a patient's advanced prostate cancer, we also offer all our patients genetic testing.  Multiple genes have been associated with aggressive or metastatic prostate cancer and some of these genes can be passed down through generations which are known as germline mutation.  This can increase risk of prostate cancer for men in the family and breast or ovarian cancer for women in the family.  At least 20% of prostate cancers are thought to have a genetic component.
Genetic testing is now recommended by all cancer societies and expert guidelines.  At the AUS Advanced Prostate Cancer Center, we offer the latest in genetic testing to all our prostate cancer patients.
There are two types of genetic testing. 
Germline testing looks for genetic mutations that were inherited from a patient's parents and occur in every cell in the body.  This test is done with either a blood test or saliva test and if there are any concerning genetic mutations, we refer patients to genetic counseling services so their children can be screened and tested. Many of these genetic abnormalities can lead increase risk of prostate cancer for men in the family, breast and ovarian cancer for women in the family, and colon cancer for men or women.
The other type of genetic testing is called somatic testing which are mutations that have occurred in the prostate cancer cells themselves.  This testing is done on prostate biopsy tissue samples and we even offer a "Liquid Biopsy" which is a blood test that can be used if a patient's prostate biopsy samples are too old or not available.
Other benefits of genetic testing.
The other benefit of genetic testing beyond helping to make sure a patient's family members are aware of their risks and screened appropriately, is that there are multiple new treatments available for advanced prostate cancer based on a patient's genetic profile.
Medications such as Lynparza and Rubraca are effective in patients with DNA repair gene mutations such as BRCA1/BRCA2 and Keytruda can be effective in patients who have a high level of microsatellite instability (MSI high).  We are proud to offer all of these treatments to our patient in the Advanced Prostate Cancer Center.
There are also some new treatments available for prostate cancer depending on the presence of certain genes. A board-certified urologist can tell you more about those if it applies to your condition. If you or a family member has questions about genetic testing related to prostate cancer, don't hesitate to call us today.
Dr. Arpeet Shah discusses the importance of Genomic Diagnostic testing with a prostate biopsy.
This groundbreaking genomic test provides meaningful data for urologists to assess the underlying biology and risk of a man's cancer. The test can also provide clarity and confidence in determining the best treatment plan for a patient. The board-certified urologists at Associated Urological Specialists often recommend this genomic test from Decipher Biosciences to many of their patients. Dr. Shah takes you through the entire process in this informative video.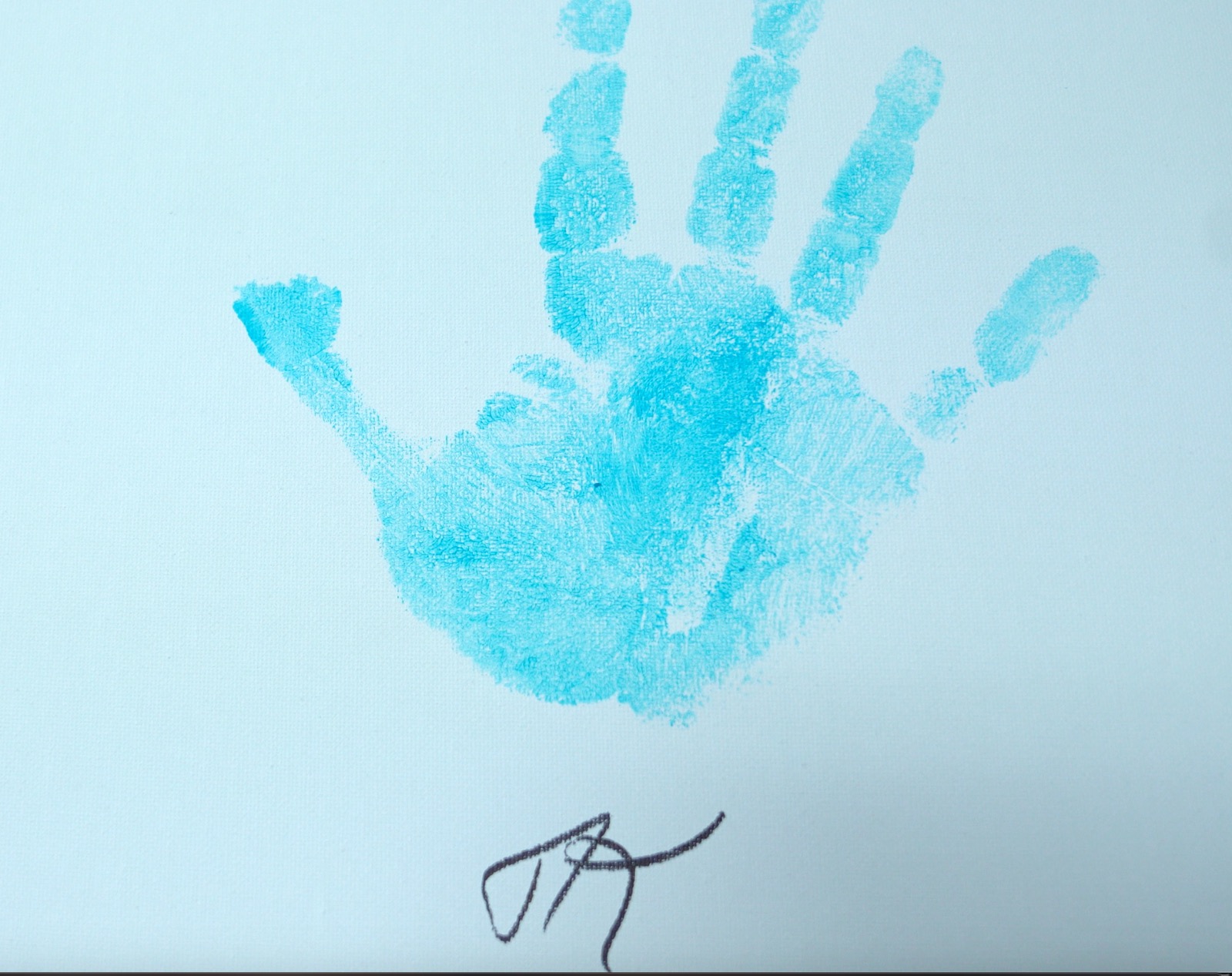 Compassion & Respect.
No need to travel downtown to a university hospital when the same spectrum of innovative and effective treatments are offered so close to home. Easy parking and a staff that values compassion and respect.
Comprehensive Prostate Cancer Care


10400 Southwest Highway, Chicago Ridge, IL 60415
---
AUS - Center for Prostate Cancer
AUS - Advanced Prostate Cancer Center
(708) 361-8162, option 2
AUS - Diagnostics Center
Southside Chicago and Northwest Indiana Prostate Cancer Care.
No need to travel downtown to a university hospital when the same spectrum of innovative and effective treatments are offered close to home, with easy parking and a staff that values compassion and respect. Prostate cancer screening, diagnosis and treatments for patients from Chicago, Chicago Ridge, Evergreen Park, Homewood, Orland Park and Palos Hills. Morris, Joliet and New Lenox. Highland, Indiana as well. Advanced Urology care for those from Alsip, Bedford Park, Blue Island, Bridgeview, Burbank, Calumet Park, Chicago Heights, Country Club Hills, Crestwood, Englewood, Glenwood, Harvey, Hickory Hills, Homer Glen, Matteson, Midlothian, Mokena, Oak Lawn, Oak Forest, Olympia Fields, Orland Hills, Park Forest, Roseland, South side, South Holland and Tinley Park. Best prostate cancer care for patients from Bolingbrook, Brighten Park, Burnham, Burr Ridge, Calumet City, Countryside, Crystal Lawns, Crest Hill, Darien, Dolton, Fairmont, Frankfort, Gage Park, Gillets, Hammond, Hinsdale, Hyde Park, Ingalls Park, Lansing, Lynwood, La Grange, Lemont, Lockport, Munster, Palisades, Richton Park, Riverdale, Romeoville, Sauk Village, South Shore, South Chicago, Westmont, Whiting, Willowbrook and Woodridge.