Dr. Daniel Gerber to join Associated Urological Specialists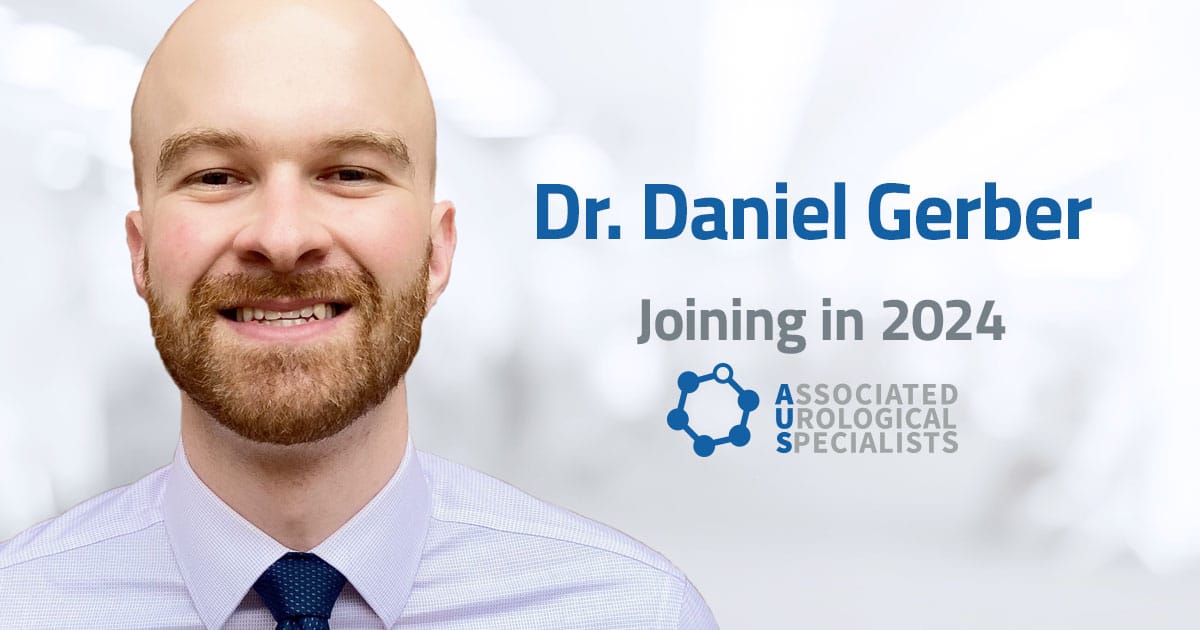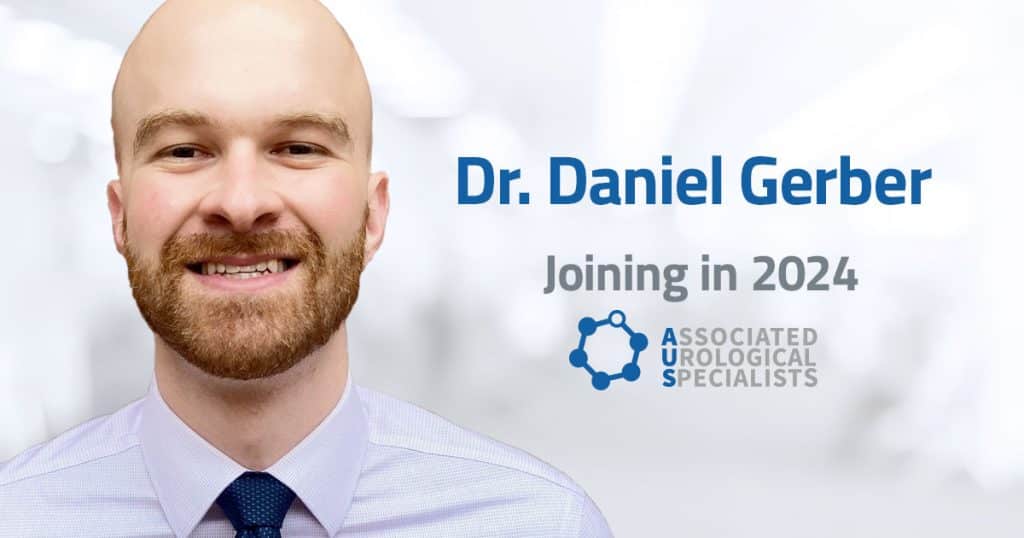 Associated Urological Specialists (AUS) is pleased to announce Dr. Daniel Gerber will be joining AUS's team of experienced and compassionate urologists. Dr. Gerber, currently at the Cleveland Clinic, will be joining Associated Urological Specialists early next summer in 2024.
Dr. Gerber obtained his bachelor's degree in Molecular Biology from Colgate University. He then went on to obtain his Master of Science degree in Physiology from Georgetown University, as well as his medical degree, where he graduated cum laude. Dr. Gerber then completed his residency in urologic surgery at the Cleveland Clinic Glickman Urological and Kidney Institute, ranked the top training program for urology in the country.
Dr. Gerber was born and raised in the Chicago area, and he is thrilled to have the opportunity to return in order to provide care to Chicagoans with a wide variety of urologic conditions.
"When I began exploring practices to join I always knew I wanted to join a group that would both help me get off on the right foot and grow into it for a long career," Dr. Gerber explains. "Essentially, I wanted a place that would allow me to thrive for my entire professional life. Associated Urological Specialists has all the resources and experience to help me build my practice from scratch, and the mentors and patient-centered innovativeness to allow me to help patients throughout Chicagoland for decades to come."
"I'm particularly excited to have Dan join AUS since I had the pleasure of training under his father at University of Chicago.," said Dr. Rajesh Patel, President of AUS. "Dan impressed all of us at AUS, along with everyone who's worked with him He shares our common passion to provide the best for his patients and team. He's confident and skilled in providing a large array of services to our patient population."
Daniel Gerber, MD is highly skilled in a variety of urologic procedures, and has a special interest in robotic and laparoscopic surgery, stone disease, benign prostate hyperplasia (or enlarged prostate), female urology, and erectile dysfunction.
"We are all very excited that Dr. Gerber has chosen to join Associated Urological Specialists! He has excellent urologic training, is a great person, and will be a tremendous asset to AUS moving into the future in providing state of the art urologic care to patients in his hometown," said Dr. Aaron Berger, Chief Medical Officer and Director of Clinical Research at AUS.
Dr. Gerber is one of two urologists joining Associated Urological Specialists in the summer of 2024. Dr. Prithvi Murthy, also with ties to the Cleveland Clinic, will be joining him. Dr. Patel points out, "Both have excellent urologic training, being from one of the top residency programs in the country. They will help support our mission to bring high caliber, university level care to our patients and community."
Dr. Arpeet Shah, Director of the APP Program at Associated Urological Specialists, is excited about adding this top level talent at AUS. "These outstanding new docs could have chosen any practice that they wanted in the country, and they chose AUS!" He adds, "Procurement of this top talent is a testament to the great reputation that AUS has developed both locally in the southern suburbs of Chicago, as well as nationally as part of Solaris Health Partners. It's commitment to patient care rivals that of any other urology practice and we are excited to see what the future holds for AUS."
---

Associated Urological Specialists (AUS) is a unified group of Urologists and related specialists committed to providing comprehensive urological care to patients and their families around southwest Chicago and northwest Indiana. AUS has placed a tremendous emphasis on bringing together a highly dedicated and skilled set of Board-Certified professionals, equipped with the latest state of the art tools and techniques, to deliver a full range of urological care. Their entire team of physicians and staff are fully dedicated to providing state-of-the-art, compassionate and convenient urological care throughout Chicagoland and beyond.