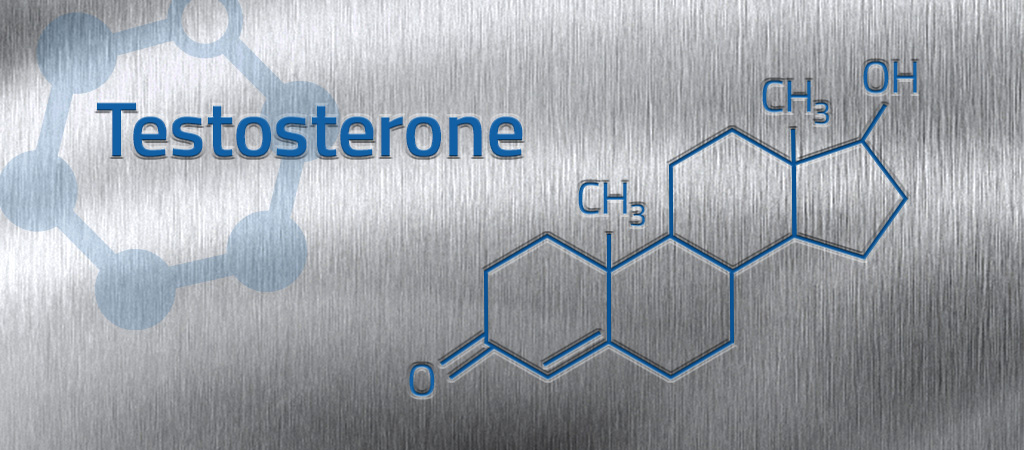 Low testosterone (low T) easily diagnosed, treated & increased.
Testosterone is a hormone produced primarily in the testicles which helps maintain a man's sex drive, muscle mass, fat distribution, bone density, and body hair. As men get older, testosterone levels gradually decline. Typically about 1 percent a year after the age of 30 or 40. In addition, certain medical conditions such as heart, kidney and liver diseases, diabetes, and obesity are contributing factors.
Low testosterone, or low T, is very common issue as men get older. The main side effects of low testosterone include decreased energy, decreased libido, and weight gain. There are many over the counter supplements available for low T but supplements are not studied or FDA approved. Many, if not all of these, may be dangerous. Our board-certified urologists offer multiple options to treat low T in a safe and effective manner and these can include testosterone gels, patches, injection, or long-acting pellets under the skin.
IMPORTANT: There are many "men's health" clinics that advertise "custom treatments" for low testosterone.  Most of these clinics are not staffed by urologists and just charge higher prices for generic medications or treatments our physicians can provide at a fraction of the cost or perhaps can even be covered under your health insurance.
Signs and Symptoms of Low T
Signs and symptoms of low testosterone include changes in sexual function such as:
Low libido.
Increased body fat.
Difficulty maintaining muscle strength.
Decreased bone density.
Hair loss.
Emotional changes such as fatigue and difficulty concentrating.
Causes of Low T
The most common causes of low testosterone results from the testicles not producing an adequate amount of testosterone or the pituitary gland not producing an adequate amount of releasing hormones. Other less common causes include genetic disorders, obesity, certain medications such as opioids, damage to certain areas of the brain, and testicular disorders.
Treatment Options for Low T
Low testosterone is diagnosed by a simple blood test. Once low T is diagnosed, treatment options range from daily gels or patches, nasal-delivered testosterone, weekly to monthly injections of testosterone cypionate, and testosterone pellets placed under the skin that last 3-4 months.
Did you know?
Your insurance will often pay 100% for your tests and treatments if they are done by one of our board-certified urologists? Call us today and we will work with your insurance company directly to see if you are completely covered.
In this video, Dr. Herbert User, discusses the dangers of using over-the-counter testosterone products. Hear Dr. User discuss how a lot of wasted money is spent on over-the-counter options that not only fail to work, they cause harm or damage.
If you see, or want to see a specific board-certified urologist at AUS, please let us know and we will find their quickest appointment possible. If not, we are happy to help you find someone that best fits your criteria, such as location, urgency of appointment or even personality.
Low Testosterone treatments at AUS are in Southside Chicago and Northwest Indiana.
Boosting can be performed quickly at any of our AUS offices. They are conveniently located in Chicago Ridge, Evergreen Park, Homewood, Orland Park and Palos Hills.
Advanced urology procedures, like UTI tests, are done best at AUS.
Patients from Morris, Joliet and New Lenox have learned the most advanced urology procedures for all men's health issues are done at AUS. Patients don't have to travel more than a few minutes for low testosterone boosts if they are coming from Alsip, Bedford Park, Blue Island, Bridgeview, Burbank, Calumet Park, Chicago Heights, Country Club Hills, Crestwood, Englewood, Glenwood, Harvey, Hickory Hills, Homer Glen, Matteson, Midlothian and Mokena. Even Oak Lawn, Oak Forest, Olympia Fields, Orland Hills, Park Forest, Roseland, South side, South Holland and Tinley Park.
Men's health help from the best Board-Certified Urologists.
Patients having their low T increased at AUS come from Bolingbrook, Brighten Park, Burnham, Burr Ridge, Calumet City, Countryside, Crystal Lawns, Crest Hill, Darien, Dolton, Fairmont, Frankfort, Gage Park, Gillets, Hammond, Hinsdale, Hyde Park, Ingalls Park, Lansing, Lynwood, La Grange, Lemont and Lockport. Munster, Palisades, Richton Park, Riverdale, Romeoville, Sauk Village, South Shore, South Chicago, Westmont, Whiting, Willowbrook and Woodridge are also nearby.