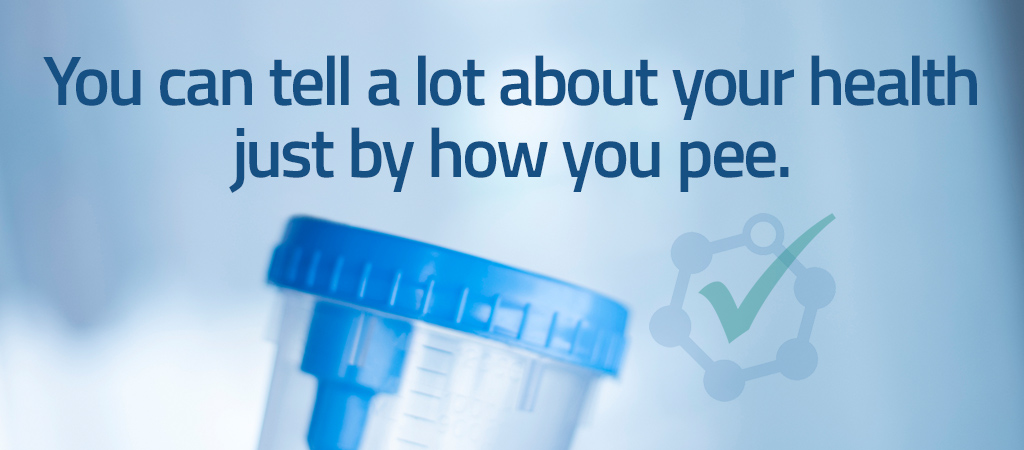 When it comes to men's urinary health, most people think of kidney problems and UTIs. But problems can develop anywhere along the urinary tract. Urinary tract stones can affect the kidneys, ureters, bladder or urethra. Incontinence from various reasons can happen to both males and females. And cancers can afflict the urinary system as well. It's important to see a urologist when you may suspect something is up with any urinary health condition. Urologists specialize in men's urinary health. All 17 of our urologists at AUS are Board-Certified, which means they've gone through an even higher level of education and training just for issues like urinary problems.
Symptoms of Poor Urinary Health in Men
The list of symptoms for men's urinary health conditions are long due to the number of sources or conditions that may be causing those symptoms. Needless to say, if you ever see or feel any of the following symptoms, you should make an appointment as soon as possible:
Blood in your urine or discolored or cloudy urine.
A change in the frequency of urinating.
Inability to urinate.
Difficulty or pain while urinating.
Pain in your abdomen, groin, penis or testicles.
Here is a partial list of conditions we have successfully treated for years:
If you are already seeing, or would like to see a specific board-certified urologist with AUS, let us know. We will find their quickest appointment available. We are also happy to find a urologist that best fits your criteria, such as location, urgency of appointment or even personality.
Men's Urinary Issues can be treated at AUS in Southside Chicago and Northwest Indiana.
Urinary screenings and treatments for men can be performed quickly and discreetly at any of our AUS offices located in Chicago Ridge, Evergreen Park, Homewood, Orland Park and Palos Hills.
Advanced urology treatments for urinary issues with men are done best at AUS.
Men from Morris, Joliet and New Lenox have learned the most advanced urology treatments for urinary issues are done at AUS. Patients don't have to travel more than a few minutes if they are coming from Alsip, Bedford Park, Blue Island, Bridgeview, Burbank, Calumet Park, Chicago Heights, Country Club Hills, Crestwood, Englewood, Glenwood, Harvey, Hickory Hills, Homer Glen, Matteson, Midlothian, Mokena, Oak Lawn, Oak Forest, Olympia Fields, Orland Hills, Park Forest, Roseland, South side, South Holland or Tinley Park.
The best Board-Certified Urologists for a man with urinary issues.
Male patients being seen for urinary issues at AUS come from Bolingbrook, Brighten Park, Burnham, Burr Ridge, Calumet City, Countryside, Crystal Lawns, Crest Hill, Darien, Dolton, Fairmont, Frankfort, Gage Park, Gillets, Hammond, Hinsdale, Hyde Park, Ingalls Park, Lansing, Lynwood, La Grange, Lemont, Lockport, Munster, Palisades, Richton Park, Riverdale, Romeoville, Sauk Village, South Shore, South Chicago, Westmont, Whiting, Willowbrook and Woodridge.