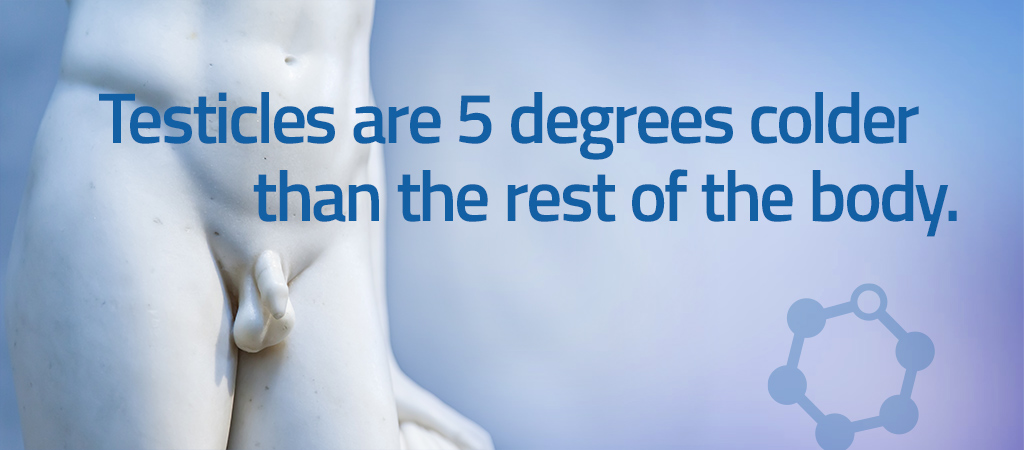 Testicles, or testes, make male hormones and sperm. They are two egg-shaped organs inside the scrotum, the loose sac of skin behind the penis. It's easy to injure your testicles because they are not protected by bones or muscles. Testicles can get inflamed or infected, so it is important not to ignore or dismiss any discomfort you may feel.
Testicle Pain
Testicle pain (testicular pain) can occur in or around one or both testicles. Testicle pain has a number of possible causes. The testicles are very sensitive, and even a minor injury can cause testicle pain or discomfort. Pain might arise from within the testicle itself. It can also originate from the coiled tube and supporting tissue behind the testicle called the epididymitis. Sometimes testicle pain actually originates from somewhere else in the groin, abdomen or somewhere else, and is felt in one or both testicles. For example, kidney stones and some hernias can cause testicle pain.
Sudden, severe testicle pain can be a sign of testicular torsion — a twisted testicle that can quickly lose its blood supply. This condition requires immediate medical treatment to prevent loss of the testicle.
Seek immediate medical attention if you have:
Sudden, severe testicle pain.
Testicle pain accompanied by nausea, fever, chills or blood in your urine.
Schedule an appointment if you have:
Mild testicle pain lasting longer than a few days.
A lump or swelling in or around a testicle.
Any concern or questions about your testicles.
Some of the conditions we help patients every day are listed below.
If you are already seeing, or want to see a specific board-certified urologist at AUS, please let us know and we will find their quickest appointment possible. If not, we are happy to help you find one that best fits your criteria, such as location, urgency of appointment or even personality.
Testicular Issues can be treated at AUS in Southside Chicago and Northwest Indiana.
Testicular screenings and treatments can be performed quickly and discreetly at any of our AUS offices located in Chicago Ridge, Evergreen Park, Homewood, Orland Park and Palos Hills.
Advanced urology treatments for testicular issues are done best at AUS.
Patients from Morris, Joliet and New Lenox have learned the most advanced urology treatments for testicular issues are done at AUS. Patients don't have to travel more than a few minutes if they are coming from Alsip, Bedford Park, Blue Island, Bridgeview, Burbank, Calumet Park, Chicago Heights, Country Club Hills, Crestwood, Englewood, Glenwood, Harvey, Hickory Hills, Homer Glen, Matteson, Midlothian, Mokena, Oak Lawn, Oak Forest, Olympia Fields, Orland Hills, Park Forest, Roseland, South side, South Holland or Tinley Park.
The best Board-Certified Urologists for testicular issues.
Patients being seen for testicular issues at AUS come from Bolingbrook, Brighten Park, Burnham, Burr Ridge, Calumet City, Countryside, Crystal Lawns, Crest Hill, Darien, Dolton, Fairmont, Frankfort, Gage Park, Gillets, Hammond, Hinsdale, Hyde Park, Ingalls Park, Lansing, Lynwood, La Grange, Lemont, Lockport, Munster, Palisades, Richton Park, Riverdale, Romeoville, Sauk Village, South Shore, South Chicago, Westmont, Whiting, Willowbrook and Woodridge.