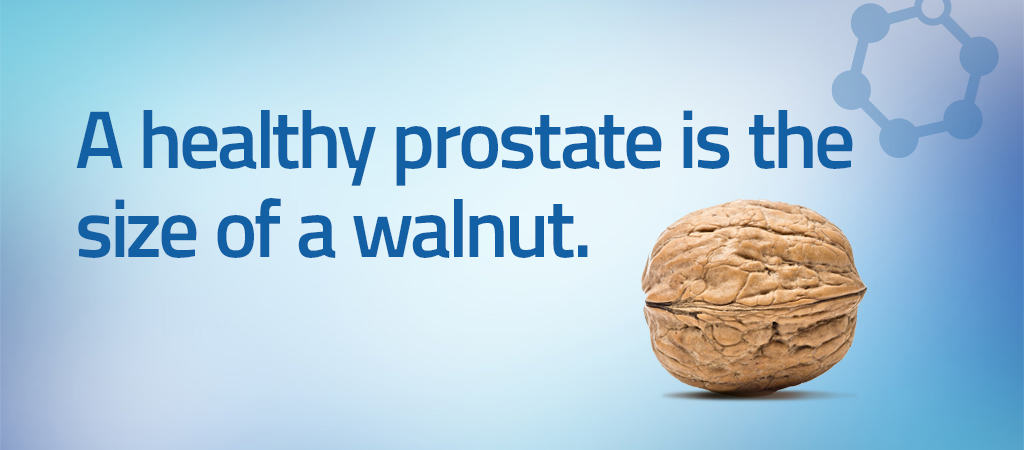 What is a healthy Prostate?
Prostate health is important, yet most men don't even know what or where the prostate is. The prostate is part of the male reproductive system. A healthy one is about the size of a walnut and weighs about an ounce. It is found below the bladder and in front of the rectum. It wraps itself all the way around a tube called the urethra, which carries urine from the bladder out through the penis.
The prostate's main job is to make fluid for semen. During ejaculation, sperm made in the testicles moves to the urethra. At the same time, fluid from the prostate and the seminal vesicles also moves into the urethra. This mixture – semen – goes through the urethra and out through the penis.
When there is poor prostate health, such as the prostate being enlarged or infected, it can bother or block the bladder, as well as lead to many different dysfunctions and conditions. 50% of men between 51 and 70 are affected by an enlarged prostate.
When should you get a Prostate Exam?
The choice to be screened for prostate cancer is a personal one. However, it is widely believed that men between the ages of 50-70 benefit most from prostate screenings. Due to higher rates of prostate cancer, you should consider getting a prostate exam earlier if you are African-American or have a family history of prostate cancer.
Watch the video below for more details.
Prostate Conditions
Here are some of the prostate health conditions that we successfully treat:
If you are already see, or want to see a specific board-certified urologist at AUS, please let us know so we can find their earliest appointment. We are also happy to match a urologist that best fits your criteria, such as location, urgency of appointment or even personality.
The Best Prostate Health Doctors at AUS are in Southside Chicago and Northwest Indiana.
Prostate PSA exams or other prostate tests can be performed quickly at any of our AUS offices, conveniently located in Chicago Ridge, Evergreen Park, Homewood, Orland Park and Palos Hills.
Advanced urology procedures for prostates are done best at AUS.
Patients from Joliet, Morris and New Lenox have learned the most advanced urology treatments for Men's Sexual Dysfunction are done at AUS. Patients don't have to travel more than a few miles coming from Alsip, Bedford Park, Blue Island, Bridgeview, Burbank, Calumet Park, Chicago Heights, Country Club Hills, Crestwood, Englewood, Glenwood, Harvey, Hickory Hills, Homer Glen. And it's a quick drive from Matteson, Midlothian, Mokena, Oak Lawn, Oak Forest, Olympia Fields, Orland Hills, Park Forest, Roseland, South side, South Holland or Tinley Park.
Your Prostate Health with the best Board-Certified Urologists.
Patients who monitor their prostate health with AUS come from Bolingbrook, Brighten Park, Burnham, Burr Ridge, Calumet City, Countryside, Crystal Lawns, Crest Hill, Darien, Dolton, Fairmont, Frankfort, Gage Park, Gillets, Hammond, Hinsdale, Hyde Park and Ingalls Park. They come from Lansing, Lynwood, La Grange, Lemont, Lockport, Munster, Palisades, Richton Park, Riverdale, Romeoville, Sauk Village, South Shore, South Chicago, Westmont, Whiting, Willowbrook and Woodridge as well.