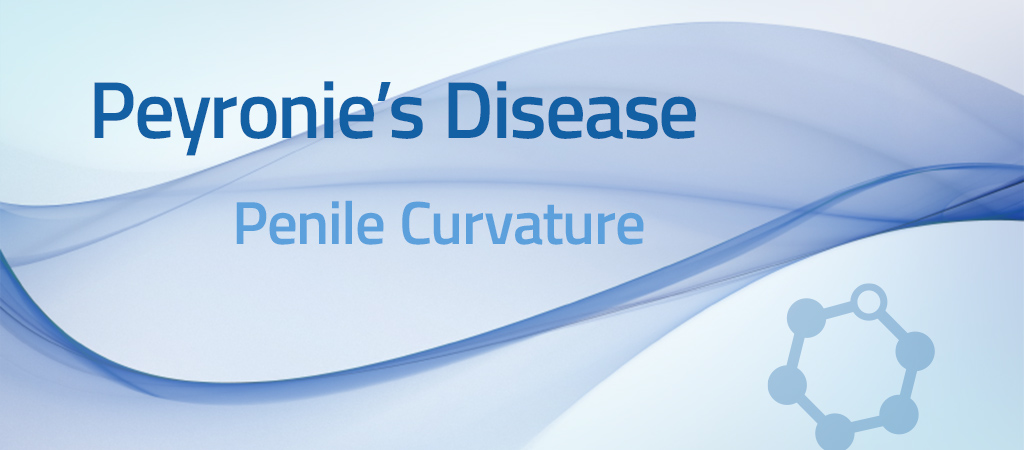 Peyronie's disease (PD), or penile curvature, can be a serious problem and can impair the quality of life.  While some curvature in a man's penis is normal, severe penile curvature can cause difficulty achieving erections, cause pain with erections, or make intercourse difficult, if not impossible.
Peyronie's disease can affect as many as 1 in 10 men in the U.S.,
but diagnosis rates remain low because men with PD may be too uncomfortable to speak up and get help. Unfortunately, many men with it are embarrassed and choose to suffer in silence rather than get help.
Peyronie's (pay-roe-NEEZ) disease is not a cancer. It results from scar tissue that develops on the penis, which causes it to curve. Penises vary in shape and size, and having a curved erection isn't necessarily a cause for concern. But Peyronie's disease causes a significant bend or pain in some men. This can prevent them from having sex, or might make it difficult to get or maintain an erection (erectile dysfunction). For many men, Peyronie's disease also causes stress and anxiety. PD can also often cause pain for partners during sex.

The Board-Certified Urologists at AUS have been treating Peyronie's Disease for decades. They have seen and heard it all. All our our staff understands the need for privacy, discretion and respect when working with patients, especially in this matter.
Do not feel embarrassed or ashamed to make an appointment and see us. We are here to help. Use our direct phone or fill out the form below to ask any questions you may have.
Symptoms
Peyronie's disease signs and symptoms might appear suddenly or develop gradually. The most common signs and symptoms include:
Scar tissue. Flat lumps or a band of hard tissue felt under the skin of the penis.
A significant bend to the penis. Your penis might curve upward, downward or bend to one side.
Erection problems. Getting or maintaining an erection (erectile dysfunction).
Shortening of the penis. Your penis might become shorter as a result of Peyronie's disease.
Pain. With or without an erection.
Other penile deformity. Narrowing, indentations or even an hourglass-like appearance.
Sometimes plaques form that go all the way around the penis. These plaques most often don't cause curving but may cause the shaft of the penis to narrow like the neck of a bottle (sometimes called "bottle-necking" or "waisting"). In bad cases, the plaque may collect calcium and become very hard, almost like a bone. Men may also notice that their penis has shrunk or gotten shorter.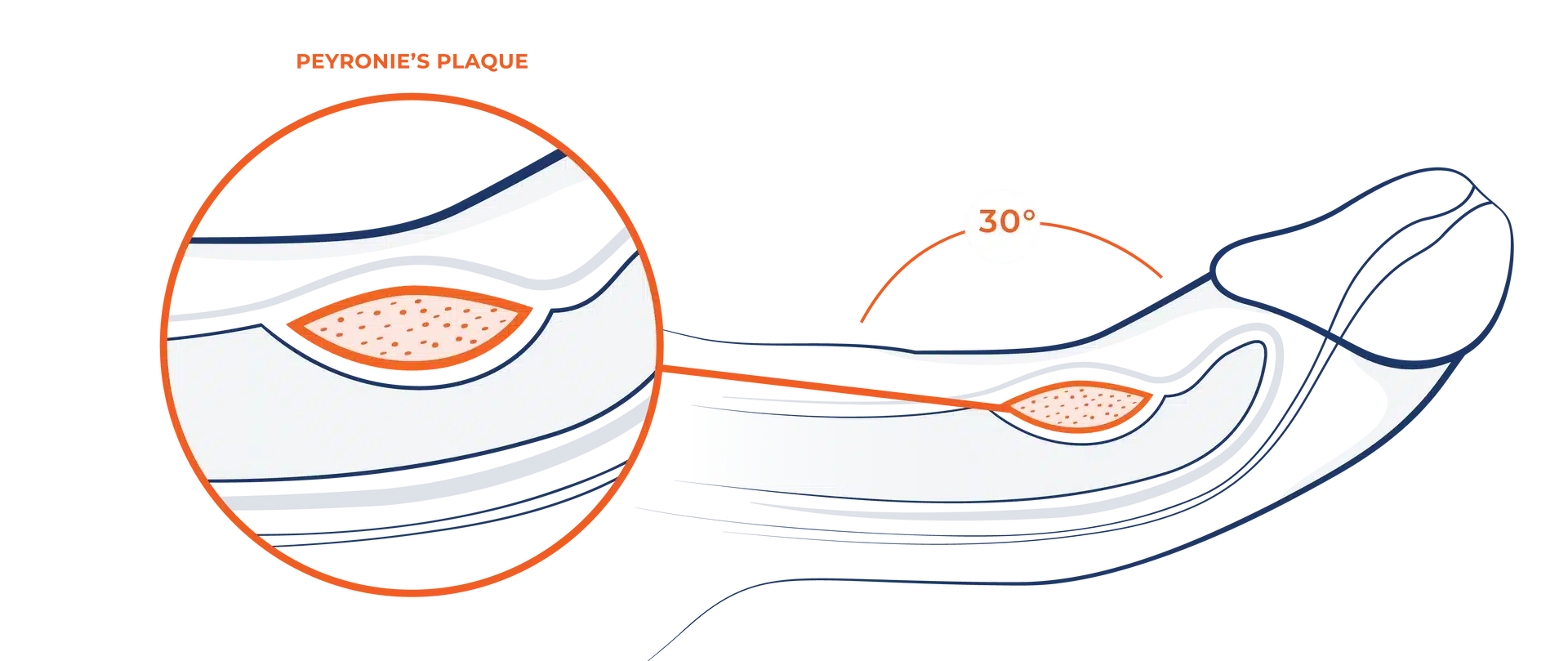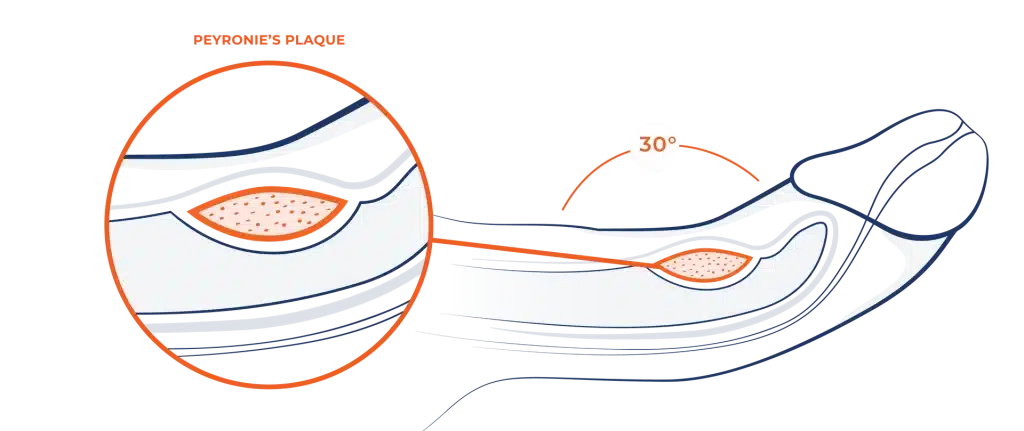 Peyronie's disease rarely goes away on its own.
In most men with Peyronie's disease, the condition will remain as is or worsen. Early treatment soon after developing the condition may keep it from getting worse or even improve symptoms. Even if you've had the condition for some time, treatment may help improve bothersome symptoms, such as pain, curvature and penile shortening.
Treatments
There are many options for treating Peyronie's disease and only you and your urologist can determine which is best for you. One nonsurgical, FDA approved treatment that we provide is Xiaflex.
Dr. John DeFranco discusses symptoms, causes and treatments.
When to see a Board-Certified Urologist
Make an appointment with us as soon as possible after you notice any signs or symptoms of Peyronie's disease. Early treatment gives you the best chance to improve the condition, or prevent it from getting worse. If you've had the condition for some time, you may wish to see a urologist if the pain, curvature, length or other deformities bother you or your partner.
Complications
Complications of Peyronie's disease might include:
Inability to have sexual intercourse.
Difficulty achieving or maintaining an erection (erectile dysfunction).
Anxiety or stress about sexual abilities or the appearance of your penis.
Stress on your relationship with your sexual partner.
Difficulty fathering a child, because intercourse is difficult or impossible.
Reduced penis length.
Penile pain.
We understand talking about this may be difficult or embarrassing
It shouldn't be and it certainly shouldn't be the reason holding anyone back from getting it treated. That is why we provide our own, discreet channel for asking any questions you may have about the condition. Our team of patient navigators specialize in this area. Trust us when we say we have heard it all. So give us a call on this PD dedicated number and ask away.
(708) 761-9472
You can also use the discreet form in the link below. Either way, you can be assured your conversations will be with one of our nurse navigators who understand PD.
If you are seeing, or want to see a specific board-certified urologist at AUS, please let us know and we will find their quickest appointment available. If not, we are happy to help you find one that best fits your criteria, such as location, urgency of appointment or even personality.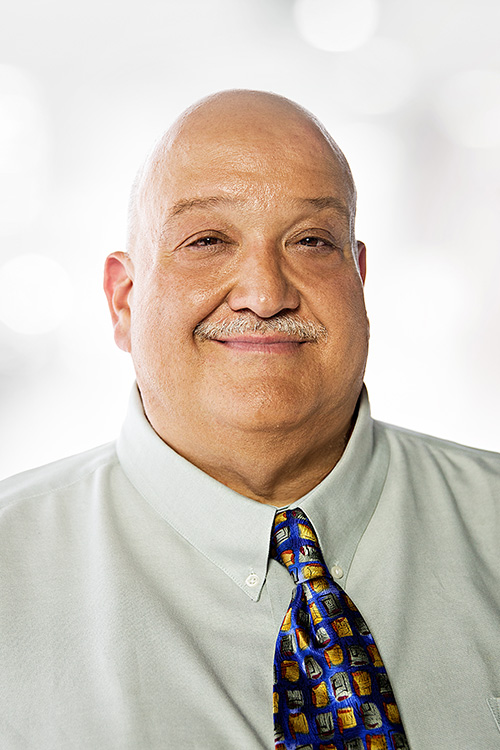 Dr. John DeFranco is one of our board-certified urologists who has a specialized focus in Men's Health, particularly with Peyronie's Disease, and has some of the deepest experience and success treating it throughout Chicagoland and Northwest Indiana.
The Importance of Board-Certification
While Peyronie's Disease can be easily fixed, do not think anyone can do it as well as a urologist. Urologists specialize in areas of Men's Health, specifically the penis and have vast more experience than general doctors or physicians.
All of our urologists at Associated Urological Specialists are board-certified, meaning they've gone above even that level to meet the stringent educational, practice and peer review requirements put forth to achieve.
Fixing Peyronie's Disease in Southside Chicago and Northwest Indiana.
Treating Peyronie's Disease can be performed quickly at any of our AUS offices, conveniently located in Chicago Ridge, Evergreen Park, Homewood, Orland Park, Chicago and Palos Hills.
Advanced urology treatments for Peyronie's Disease are done best at AUS.
Patients from Morris, Joliet and New Lenox have learned the most advanced urology procedures for Peyronie's Disease are done at AUS. Patients don't have to travel more than a few minutes when they come from Alsip, Bedford Park, Blue Island, Bridgeview, Burbank, Calumet Park, Chicago Heights, Country Club Hills, Crestwood, Englewood and Glenwood. Even Harvey, Hickory Hills, Homer Glen, Matteson, Midlothian, Mokena, Oak Lawn, Oak Forest, Olympia Fields, Orland Hills, Park Forest, Roseland, South side, South Holland and Tinley Park is close.
Fixing a curved penis is best done by Board-Certified Urologists.
Fixing a curved penis at AUS is simple. Patients come from Bolingbrook, Brighten Park, Burnham, Burr Ridge, Calumet City, Countryside, Crystal Lawns, Crest Hill, Darien, Dolton, Fairmont, Frankfort, Gage Park and Gillets. Other patients come from Hammond, Hinsdale, Hyde Park, Ingalls Park, Lansing, Lynwood, La Grange, Lemont, Lockport, Munster, Palisades, Richton Park, Riverdale, Romeoville, Sauk Village, South Shore, South Chicago, Westmont, Whiting, Willowbrook and Woodridge.