Kamil Sledz Joins Associated Urological Specialists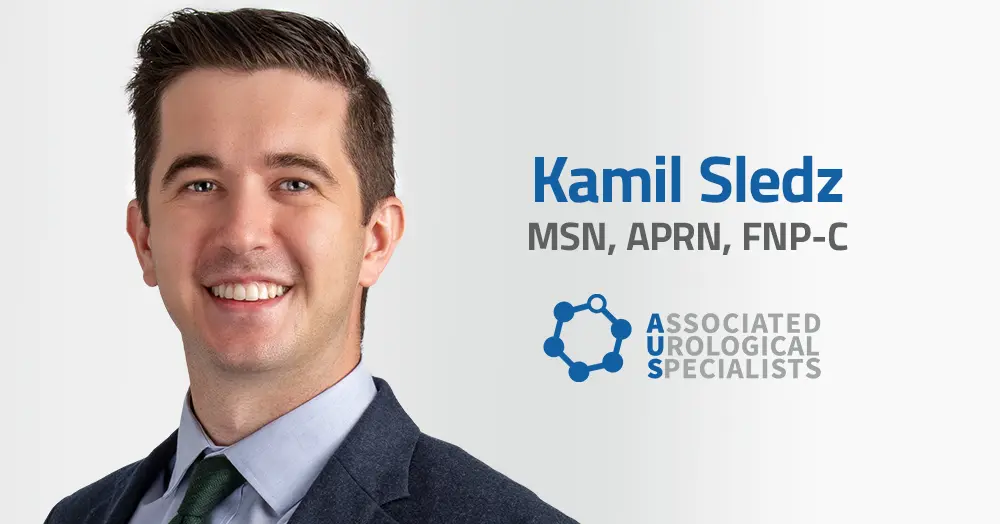 Associated Urological Specialists (AUS) is proud to announce the addition of another Board-Certified Family Nurse Practitioner. Kamil Sledz, MSN, APRN, FNP-C is currently seeing patients in our Homewood, Illinois office.
Kamil Sledz has been working in healthcare in a clinical capacity for 9 years, specializing in surgical nursing. As an operating room nurse, he worked with a variety of surgical services, including urology.
Kamil Sledz joins as a board-certified nurse practitioner. His education centers around the Chicagoland area, having graduated from Saint Xavier University with a Masters of Science in the Nurse Practitioner program. Kamil also received his BSN from Purdue University Northwest and his ADN and RN from Joliet Junior College. During his graduate studies, Kamil had the privilege of being trained under Dr. Mark Lyon and Dr. James Sylora, two top Urologists at Associated Urological Specialists. This experience led him to practicing urology.
Dr. Arpeet Shah, Director of Associated Urological Specialists' APP Program states, "We are excited to have Kamil join our wonderful team of advanced practice providers. With his expertise and dedication, he will bring a fresh perspective to our practice, fill gaps in our service, and help us continue to provide exceptional care to our patients. Our growing APP program is an invaluable part to the continued success of AUS."
As a provider, Kamil strives to provide quality continuity of care to his patients. Kamil is licensed to diagnose, manage and treat patients with a variety of urological conditions in both men and women.
We are especially excited to announce that Kamil also speaks fluent Polish. Both he and Dr. Ewa Blachowicz will continue to grow an even stronger relationship that we currently enjoy with our Polish patients and their communities.
Dr. Rajesh Patel , President of Associated Urological Specialists notes, "We're excited to have another talented APP join Dr. Shah's program. Kamil is a great addition to our team. Our patients appreciate his kind patient centric approach and additionally will help us service our Polish speaking patients even better."
In his free time, Kamil enjoys long distance running and spending time with his wife and son.
Now Seeing New And Existing Patients
Kamil is currently seeing new and existing patients at our AUS Homewood clinic at 17901 Governors Highway, Suite 102, Homewood, IL 60430 with Dr. Arpeet Shah, Dr. Grant Chavin and Dr. Rajesh Patel but will be working in collaboration with multiple urologists and will see patients across multiple clinics within AUS.
Talented Advanced Practice Provider Team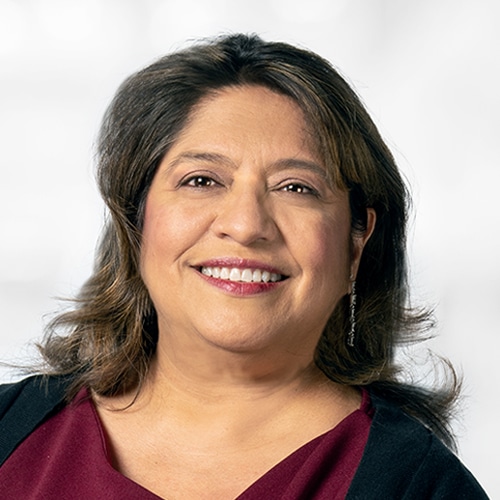 Kamil Sledz joins Associated Urological Specialists and adds to the talented list of six other Board-Certified Family Nurse Practitioners on our Advanced Practice Provider Team. Nicole Hollander, MSN, APRN, FNP–BC, Danielle McLaren, MSN, APRN, FNP-C and Nicole Miroballi, MSN, APRN, WHNP-BC, FNP-C see patients at our Homewood office. Our other three NPs, who work across different AUS offices, include Ewa Blachowicz, Doctor of Nursing Practice, MSN, NP-BC, Isabel Betancourt, RN, BSN, MSN, FNP-BC and Karen Brann, MSN, APRN, FNP-BC.
All of our Advanced Nurse Practitioners are board-certified and many have provided their multiple talents and experience with AUS patients and providers for many years.
---

Associated Urological Specialists (AUS) is a unified group of Urologists and related specialists committed to providing comprehensive urological care to patients and their families around southwest Chicago and northwest Indiana. AUS has placed a tremendous emphasis on bringing together a highly dedicated and skilled set of Board-Certified professionals, equipped with the latest state of the art tools and techniques, to deliver a full range of urological care.