Kimberly Simon Joins Associated Urological Specialists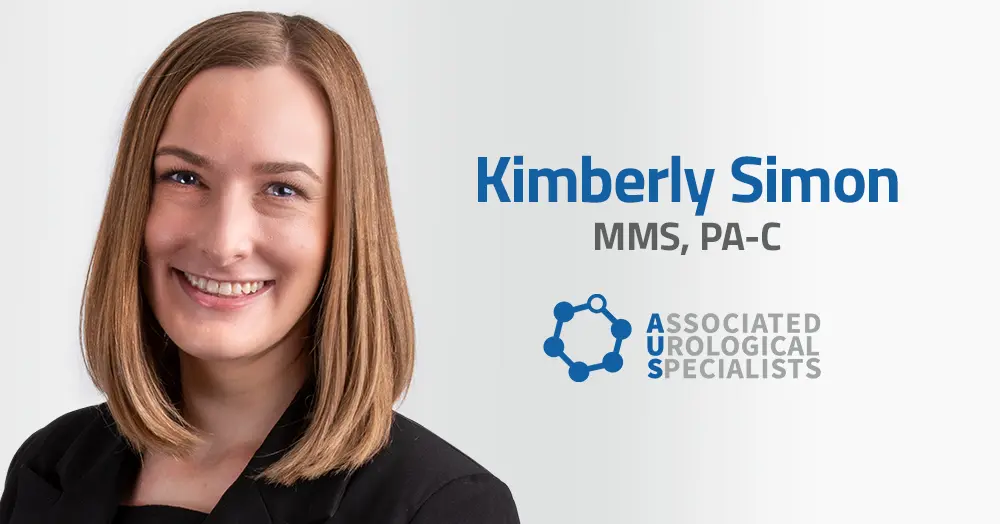 Associated Urological Specialists (AUS) is proud to announce the addition of their first Physician Assistant. Kimberly Simon, MMS, PA-C is currently seeing patients in our Orland Park office on Harlem Avenue.
"We're excited to have Kimberly join the AUS team," says Dr. Rajesh Patel, President of AUS. "She comes with over ten years of experience and highly recommended by her peers. I was impressed when she took the initiative to reach out to me directly on LinkedIn and felt through her search that the opportunity at AUS would be her dream job. It's a great complement to our robust and talented APP program."
Kimberly Simon is a NCCPA board certified Physician Assistant. She is licensed to diagnose and treat a multitude of female and male urological disorders, such as urinary tract infections, urinary incontinence, kidney stones, benign prostatic hyperplasia (BPH) and cancers of the urinary tract.
Kimberly has worked in General, Vascular, Thoracic and Trauma Surgery, as well as Endovascular Neurology. She previously assisted surgeons in the operating room and earned her Intuitive Surgical Certificate for Robotics as a Da Vinci SI Surgical System First Assistant in 2017.
Kimberly graduated Magna Cum Laude from Eastern Illinois University Honors College with a Bachelor of Science in Biological Sciences and a Minor in Chemistry. She earned her Master of Medical Science in Physician Assistant Studies from Midwestern University in 2014.
It is easy to understand how passionate she is about applying her surgical knowledge of the genitourinary system to the medical treatment of urological disorders. As she states, "My goal is to alleviate concerns by providing personalized care and encouraging questions in a comfortable environment."
Outside of the office, Kimberly enjoys coffee, gardening, dining at new restaurants and spending time with her family.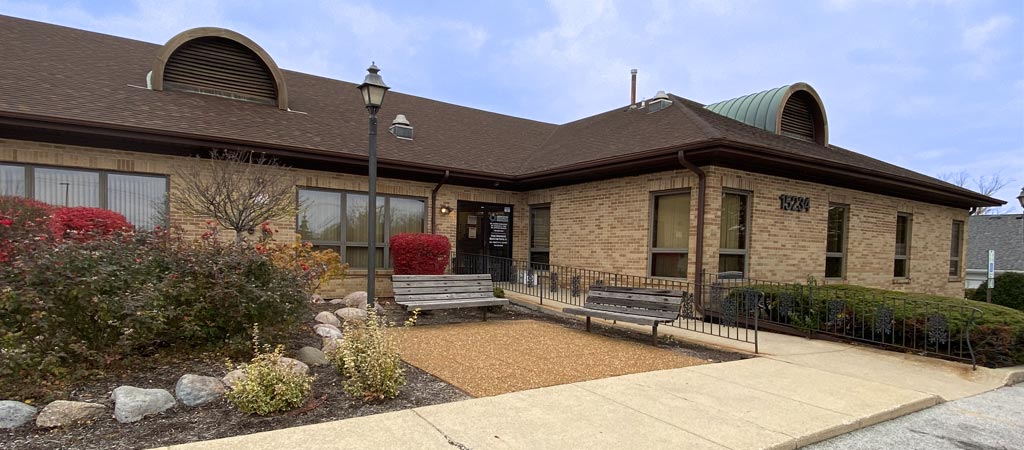 Now Seeing New And Existing Patients
Kimberly is currently seeing new and existing patients at our AUS Orland Park, Harlem clinic at 15234 South Harlem Avenue Orland Park, IL 60462. She will work in sync with Dr. Antonio Mancini, Dr. George Sreckovic, Dr. Charles Turk and but will be working in collaboration with multiple urologists and may also see patients across multiple clinics within AUS.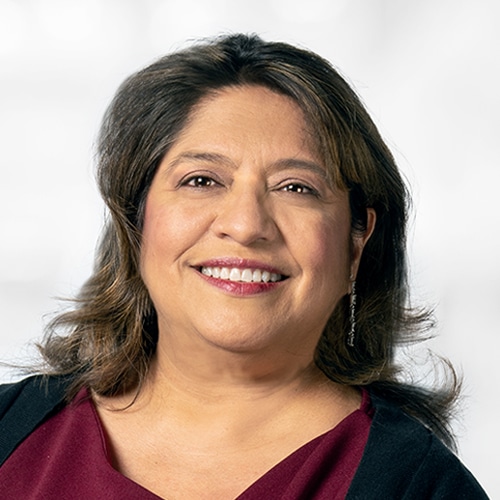 Talented Advanced Practice Provider Team
Kimberly Simon joins Associated Urological Specialists and adds her skills and knowledge to the AUS Advanced Practice Provider Team which includes Isabel Betancourt, RN, BSN, MSN, FNP-BC, Ewa Blachowicz, Doctor of Nursing Practice, MSN, NP-BC, Karen Brann, MSN, APRN, FNP-BC, Nicole Hollander, MSN, APRN, FNP–BC, Danielle McLaren, MSN, APRN, FNP-C and Nicole Miroballi, MSN, APRN, WHNP-BC, FNP-C.
We are also proud to acknowledge that every member of our Advanced Practice Provider Team is board-certified.
---

Associated Urological Specialists (AUS) is a unified group of Urologists and related specialists committed to providing comprehensive urological care to patients and their families around southwest Chicago and northwest Indiana. AUS has placed a tremendous emphasis on bringing together a highly dedicated and skilled set of Board-Certified professionals, equipped with the latest state of the art tools and techniques, to deliver a full range of urological care.