Aquablation therapy is a different type of treatment for BPH. It's an advanced, minimally invasive treatment that uses the power of water delivered with robotic precision to provide long-lasting BPH relief without compromise. It is precise, consistent, and predictable, and provides long-term relief no matter how large your prostate is.
HOW DOES IT WORK?
Every prostate is unique in size and shape, so Aquablation therapy was designed to customize your surgery to your specific anatomy. How? There are two steps in the procedure:
Step 1: Creating a surgical map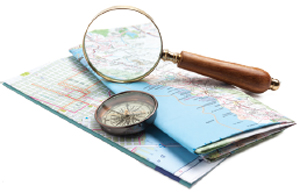 Aquablation therapy is the only BPH procedure that integrates ultrasound imaging with the standard camera (called a cystoscope). This gives the surgeon the ability to see the entire prostate in real time, allowing the surgeon to map which parts of the prostate to remove and which parts to avoid. Specifically, this mapping enables the surgeon to avoid removing the parts of the prostate that cause irreversible complications like erectile dysfunction, ejaculatory dysfunction, and incontinence.
Step 2: Removing the prostate tissue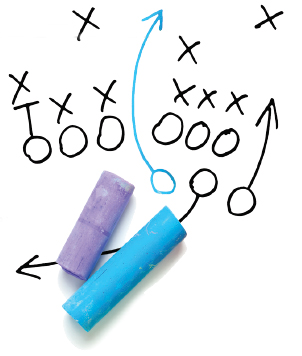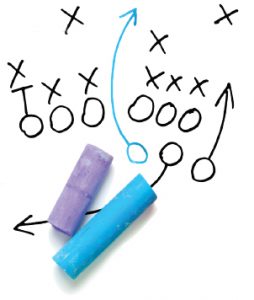 With the surgical map in place, a robotically-controlled, heat-free waterjet removes the prostate tissue that has been mapped out. This robotic technology minimizes human error in removing prostate tissue, and ensures the prostate tissue is removed precisely, consistently, and predictably.
IS AQUABLATION THERAPY RIGHT FOR ME?
There are three reasons this option may be right for you.
1. Low Rates of Irreversible Complications
Aquablation therapy has a very low rate of irreversible complications such as incontinence, ejaculatory dysfunction and erectile dysfunction because...
It is the only procedure that gives surgeons the ability to view the entire prostate so they can create a map that avoids the parts of the prostate that cause irreversible complications.
It is the only procedure that uses a heat-free waterjet to remove prostate tissue. Technologies that use heat to remove prostate tissue may damage the parts of the prostate that control erectile and ejaculatory function.
2. Confidence in Procedure
Aquablation therapy removes prostate tissue with a robotically-controlled waterjet. This robotic technology minimizes human error in removing prostate tissue and ensures the prostate tissue is removed precisely, consistently, and predictably.
3. Long-Term Relief
In clinical studies, Aquablation therapy has been shown to provide durable symptom relief.
SIDE EFFECTS
We know that the primary reason men are delaying surgery is because they are concerned about side effects. In fact, a recent survey shows that 85% of men are concerned that surgery will cause incontinence, and 4 out of 5 men are concerned that surgery will have a permanent impact on their sexual function.
In clinical studies, men who had Aquablation therapy had a very low rate of irreversible complications—incontinence, ejaculatory dysfunction, erectile dysfunction.
RECOVERY
As with most BPH procedures, you will wake up with a catheter. Patients typically stay overnight in the hospital. While no one likes staying overnight in a hospital, the benefit with Aquablation therapy is that most patients end up leaving the hospital without a catheter. Once you're home, you may experience mild burning during urination for a couple of weeks.
For more information, visit aquablation.com/safety-information.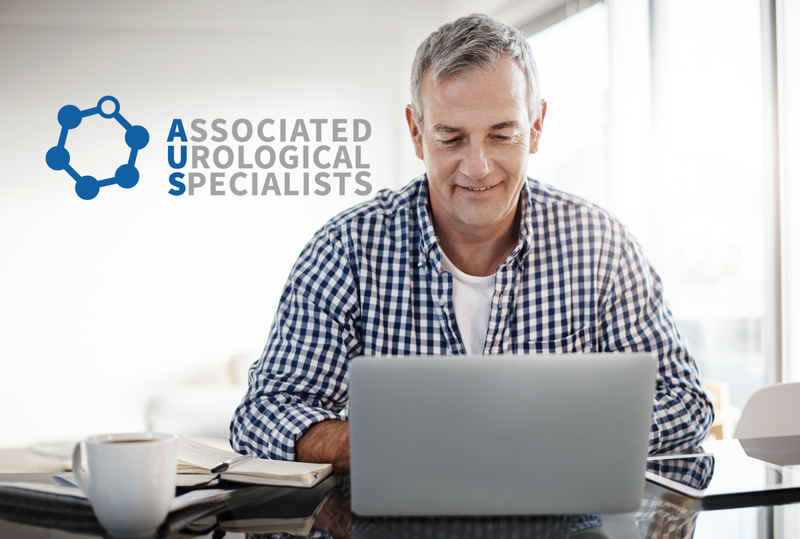 Make an Aquablation Appointment Today
---
At Associated Urological Specialists, our experienced BPH urologists and practitioners assess our patients and discuss treatment options with them. Their goal is to find the most effective plan that works best for each individual.
Make an appointment today and start enjoying life again.
Aquablation Therapy appointments at AUS are in Southside Chicago and Northwest Indiana.
Aquablation appointments can be made quickly at any of our AUS offices. They are conveniently located in Chicago Ridge, Evergreen Park, Homewood, Orland Park and Palos Hills.
Advanced urology appointments for Aquablation are done best at AUS.
Patients from Morris, Joliet and New Lenox have learned the most advanced urology appointments like Aquablation for Enlarged Prostates (BPH) are at AUS.
Never a long drive for Aquablation appointments.
Patients don't have to travel more than a few minutes for Aquablation therapy for an Enlarged Prostate (BPH) appointment, if they are coming from Alsip, Bedford Park, Blue Island, Bridgeview, Burbank, Calumet Park, Chicago Heights, Country Club Hills, Crestwood, Englewood, Glenwood, Harvey, Hickory Hills, Homer Glen, Matteson, Midlothian, Mokena, Oak Lawn, Oak Forest, Olympia Fields, Orland Hills, Park Forest, Roseland, South side, South Holland and Tinley Park.
Aquablation appointments are done by the best Board-Certified Urologists.
Aquablation appointments at AUS can come from Bolingbrook, Brighten Park, Burnham, Burr Ridge, Calumet City, Countryside, Crystal Lawns, Crest Hill, Darien, Dolton, Fairmont, Frankfort, Gage Park, Gillets, Hammond, Hinsdale, Hyde Park, Ingalls Park, Lansing, Lynwood, La Grange, Lemont, Lockport, Munster, Palisades, Richton Park, Riverdale, Romeoville, Sauk Village, South Shore, South Chicago, Westmont, Whiting, Willowbrook and Woodridge.