How is BPH Treated?
Associated Urological Specialists (AUS) provide more advanced urology options than anyone in southside Chicago and Northwest Indiana, making them the top BPH center of treatments around. Board-certified urologists take the time to work with each patient to customize the most effective plan for their individual BPH issue. Some of the most frequent BPH treatments include:
Medications
Alpha-blockers
One class of medications to treat BPH are referred to as alpha-blockers. These medications help to relax the smooth muscle in the prostate and bladder neck to allow the urine to flow better. The most common medication in this class is tamsulosin but others include alfuzosin, terazosin, and silodosin, and doxazosin. The most common side effects of these drugs is occasional lightheadedness and retrograde ejaculation.
5-alpha-reductase inhibitors
Another class of medications for BPH are called 5-alpha-reductase inhibitors and include finasteride and dutasteride. These medications decrease the levels of dihydrotestosterone (DHT) in the prostate which causes the prostate to shrink.
Surgical options
There are multiple surgical options that we offer for the management of BPH. Almost all of the current surgical treatments for BPH are minimally invasive.


One of these treatments is called Urolift and is a quick office procedure where small implants are placed into the prostate to open up the prostate obstruction to improve urinary symptoms. Four of our board-certified urologists have been designated as Centers of Excellence with Urolift, based on their continued, long-term success with the procedure. Learn more.


Another treatment offered at Associated Urological Specialists is Rezum which is also done in the office. A small scope is placed into the bladder and the device injects steam into the prostate which subsequently leads to prostate shrinkage. Transurethral microwave therapy (TUMT) can also be done in the office and uses a special catheter with a balloon that helps to expand the prostate and then utilizes microwave energy to help shrink the enlarged prostate. AUS is a Rezum Center of Excellence, and was the first in Chicagoland. Learn more.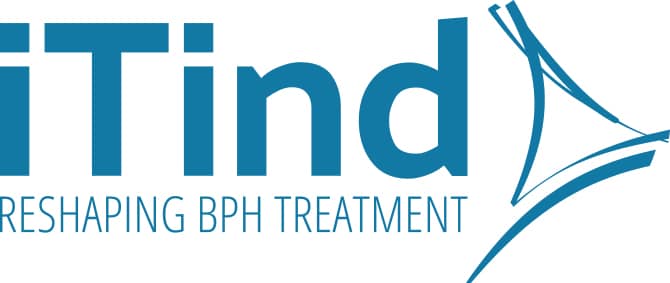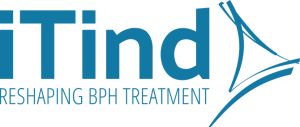 Associated Urological Specialists also offers iTind which is done in our offices. The iTind procedure reshapes the anatomy of the prostatic urethra, gently creating a wider opening for urine to flow freely, without burning or cutting out tissue, and without leaving behind a permanent implant. The treatment is straightforward, does not require overnight hospitalization, and has none of the side effects associated with prescription medication. Learn more.
There are also several outpatient surgical options used for the treatment of BPH that are all performed endoscopically, with no incisions and minimal blood loss. During all of these procedures, a scope is placed into the urethra and the prostate is visualized directly and a laser is utilized to vaporize the enlarged prostate tissue.

One of these procedures is a photoselective vaporization of the prostate, also known as the GreenLight Laser Therapy.  Our Board-Certified urologists have extensive experience with GreenLight laser vaporization of the prostate which is a minimally invasive option for patients with larger prostates. Learn more.

Aquablation therapy is a resective procedure, meaning that the prostate tissue causing symptoms is removed. No incision is made, as the prostate is reached through the urethra. It can be performed on prostates of any size and shape and the only procedure that combines a camera (called a cystoscope) with ultrasound imaging, giving the surgeon the ability to see the entire prostate in real time. Learn more.


Another procedure in this manner is a bipolar transurethral resection of the prostate, or TURP, in which bipolar energy is used to resect overgrown prostate tissue. Again, our board-certified urologists have years of success with this treatment.

(Open & Robotic) Simple prostate removal, or prostatectomy, is a procedure to remove the inside part of the prostate gland to treat an enlarged prostate. It is done through a surgical cut in your lower belly.
Finding the best BPH treatment for each patient, based on their diagnosis, comfort levels and needs, not only separates Associated Urological Specialists (AUS) from others, but it provides a more effective manner in which a patient's BPH can be treated so it no longer becomes an issue. Make an appointment today. We are committed to being the top BPH treatment center in southside Chicago and northwest Indiana.
Enlarged Prostate (BPH) treatments at AUS are in Southside Chicago and Northwest Indiana.
Enlarged Prostate (BPH) treatments can be made quickly at any of our AUS offices. They are conveniently located in Chicago Ridge, Evergreen Park, Homewood, Orland Park and Palos Hills.
Advanced urology treatments for an enlarged prostate (BPH), are done best at AUS.
Never a long drive for Enlarged Prostate (BPH) treatments.
Patients don't have to travel more than a few minutes for an Enlarged Prostate (BPH) treatment, if they are coming from Alsip, Bedford Park, Blue Island, Bridgeview, Burbank, Calumet Park, Chicago Heights, Country Club Hills, Crestwood, Englewood, Glenwood, Harvey, Hickory Hills, Homer Glen, Matteson, Midlothian, Mokena, Oak Lawn, Oak Forest, Olympia Fields, Orland Hills, Park Forest, Roseland, South side, South Holland and Tinley Park. Even south from Peotone, Bourbonnais and Kankakee.
Enlarged Prostate (BPH) treatments are done by the best Board-Certified Urologists.
Enlarged Prostate (BPH) treatments at AUS can come from Bolingbrook, Brighten Park, Burnham, Burr Ridge, Calumet City, Countryside, Crystal Lawns, Crest Hill, Darien, Dolton, Fairmont, Frankfort, Gage Park, Gillets, Hammond, Hinsdale, Hyde Park, Ingalls Park, Lansing, Lynwood, La Grange, Lemont, Lockport, Munster, Palisades, Richton Park, Riverdale, Romeoville, Sauk Village, South Shore, South Chicago, Westmont, Whiting, Willowbrook and Woodridge.