Best Oak Lawn Doctors for Enlarged Prostate
AUS Board-Certified Urologists
The best urologists to treat an enlarged prostate are in Oak Lawn, IL.
Think you have an enlarged prostate? Associated Urological Specialists (AUS) have 17 Board-Certified urologists who have been treating patients with enlarged prostates for decades. All 17 AUS doctors have offices near Oak Lawn, Illinois and they are all pictured above. Click on any of their pictures or names to find out more about each one. The most advanced urology treatments and procedures in southside Chicago or northwest Indiana, are right here with AUS in Oak Lawn, IL.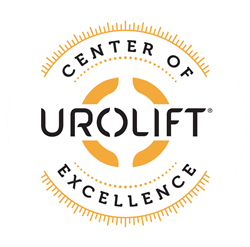 Seven AUS locations near Oak Lawn, IL for Enlarged Prostates
Enlarged prostate symptoms
And enlarged prostate (BPH) can sometimes be identified from a variety of bothersome urinary symptoms. These can include a slow urinary stream, difficulty getting started (hesitancy) or incomplete bladder emptying. It also includes urinary frequency, urinary urgency, waking up at night to urinate (nocturia) and occasionally urinary dribbling or incontinence. Click here to find out all the enlarged prostate symptoms.
Click the button below to take a quick, easy assessment of any symptoms you may have.
What is an enlarged prostate?
The prostate goes through two main growth cycles during a man's life. The first occurs early in puberty, when the prostate doubles in size. The second phase of growth starts around age 25 and goes on for most of the rest of a man's life. BPH most often occurs during this second growth phase.
As the prostate enlarges, it presses against the urethra. The bladder wall becomes thicker. One day, the bladder may weaken and lose the ability to empty fully, leaving some urine in the bladder. Narrowing of the urethra and urinary retention – being unable to empty the bladder fully – cause many of the problems of BPH.
Make an appointment today with any of our board-certified urologists.
There are many convenient AUS locations close by Oak Park to choose from. With 17 Board-Certified Urologists at 7 different locations, we are even able schedule a quicker appointment time than most other urology groups.